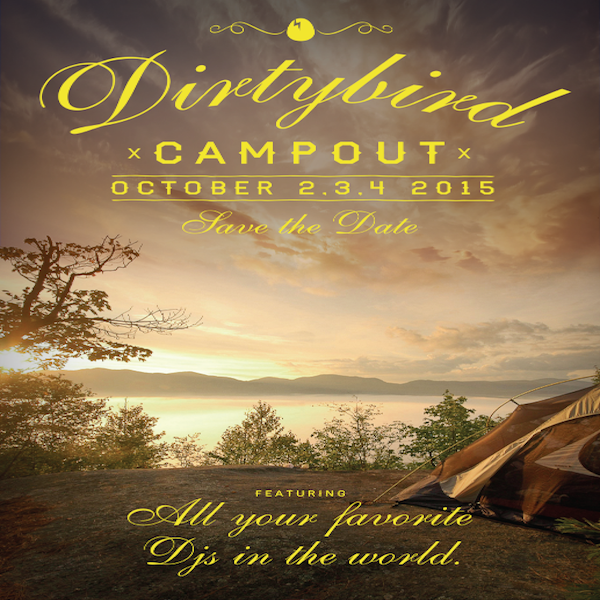 Dirtybird may very well be one of the most bad-ass labels in the game right now. Claude VonStroke and his Dirtybird gang do what they want, how they want. From throwing packed club shows to legendary BBQs, VonStroke and his posse of house-heads know how to throw down at a party.
That's why the latest news to come out of Dirybird is particularly exciting. As released on VonStroke's Twitter and Facebook, a flyer recently surfaced announcing the debut of the Dirtybird Campout to be held in October later this year. Yes, from October 2-4 you'll have the opportunity to experience three days of pure Dirtybird madness in a location that has yet to be disclosed. The DJs set to play at the campout? Well, the flyer doesn't give away much simply stating, "All your favorite Djs in the world". While the statement is vague, it's hard not to imagine that the label's biggest names like Justin Martin, J.Phlip, Shiba San, Eats Everything and such will be out there camping and partying with everyone.
While a cloud of mystery still shrouds the Dirtybird Campout, one thing is for sure, it's going to be one hell of a time.