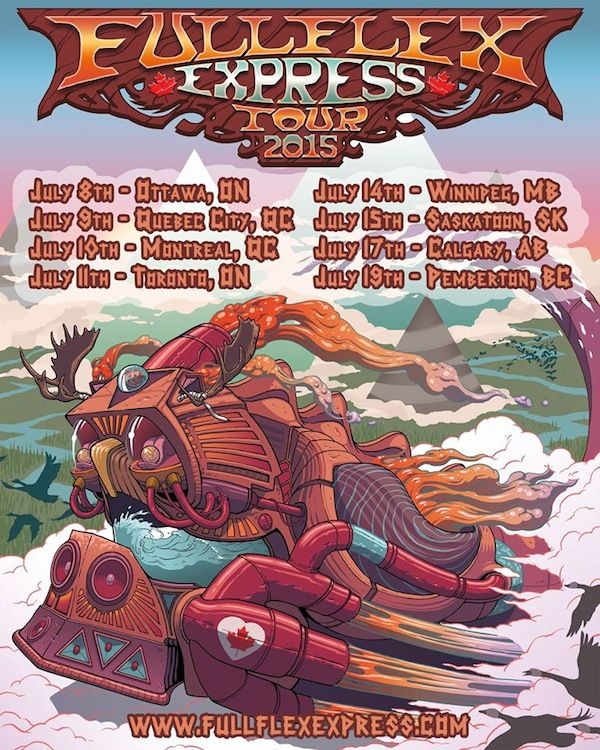 Electronic heavyweight Skrillex has just announced that he will be returning to Canada this summer for his 2015 "Full Flex Express" train tour. After the show was disappointingly cancelled in 2013 due to incalculable circumstances, Skrillex is back and eager to conquer the Northern terrain.
Dates for Skrillex's Canadian takeover have already been released, however we will just have to eagerly wait in apprehension for the additional lineup announcements that will be made on April 1 (April fools…uh-oh). With Skrillex leading the pack, it is certain that attendees will not be disappointed as Diplo, Pretty Lights, Grimes and Koan Sound have all been past supporting acts for the tour. It's also worth noting that one of the stops, the Ottawa Bluesfest, has Jack Ü slated to perform, so don't be surprised if this acts as the first official tour for the legendary duo.
This year's Canadian festival season is looking promising and Skrillex's "Full Flex Express" tour is another event to look forward to. For more information about "Full Flex Express" and its stops, see here.