Due to travel complications, Los Angeles fans of the legendary Londoner Damian Lazarus were the first to experience his new live project, Damian Lazarus & The Ancient Moons, on US soil.  Damian Lazarus & The Ancient Moons were set to unveil their live show the night prior at Brooklyn's Verboten but a visa issue prevented the band from joining Damian on Thursday night. In their absence, Damian Lazarus spun a DJ set for his New York audience and promptly scheduled a make-up date for Friday, May 1st that will honor tickets from last Thursday.
Fortunately for the West Coast, The Ancient Moons were able to join Damian Lazarus in time for last Friday night's preview performance at Mack Sennett Studios in Los Angeles and the act's Saturday afternoon appearance at ​KRCW Music Director Jason Bentley's stage at the inaugural CRSSD Festival in San Diego.
After their initial performance at Mexico's Day Zero in early January, Damian Lazarus & The Ancient Moons embarked on a limited North American preview tour before a series of European appearances in April and May, which will include their UK debut at Crosstown Rebels' Rebel Rave in London.
​At Silver Lake's Mack Sennett Studios, the high ceilings juxtapose the stage and decks, which are situated very low to the ground, not more than a few inches above the crowd​. It's a space that deftly straddles​ ​the fine line between spacious and intimate and it proved the perfect venue for such an occasion​​.

​The San Francisco-based live band trio Pillow​T​alk kicked off the night, boosting the energy before LA tastemaker Jason Bentley​ performed a DJ set for the crowd​.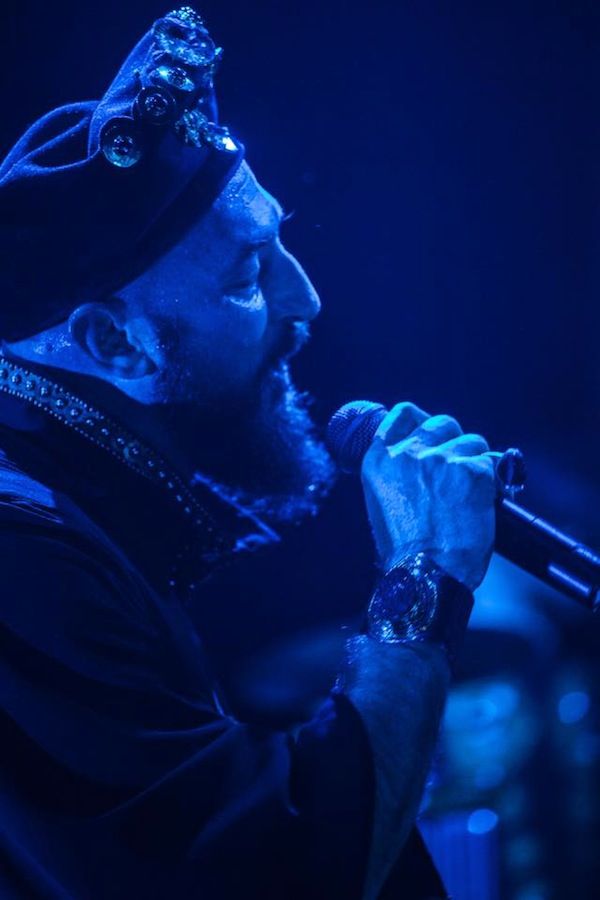 With indomitable stage presence, Damian Lazarus took to the stage in a turban to unleash ​the main attraction​. Never one to conform, Damian's new project stretches beyond the ordinary into ​adventurous and exciting new territory​.  Combining his live vocals with drums and ​other instrumentals, the skillful sounds of Damian Lazarus & The Ancient Moons made for a global and eclectic vibe and an incredible live performance.​ The show was, in short, exhilarating. In such a space, it transcended expectations of a typical night of live music and became something much more spiritual.
Check out "Vermillion," the lead single from Message From the Other Side, the forthcoming album by Damian Lazarus & The Ancient Moons co-produced by Simian Mobile Disco's James Ford.  Featuring the lovely vocals of LA's Moses Sumney, "Vermillion" will be released on April 27th along with remixes by Agoria, Jamie Jones and Deniz Kurtel.  Message From the Other Side is due out May 18th on Crosstown Rebels and is available for pre-order now.