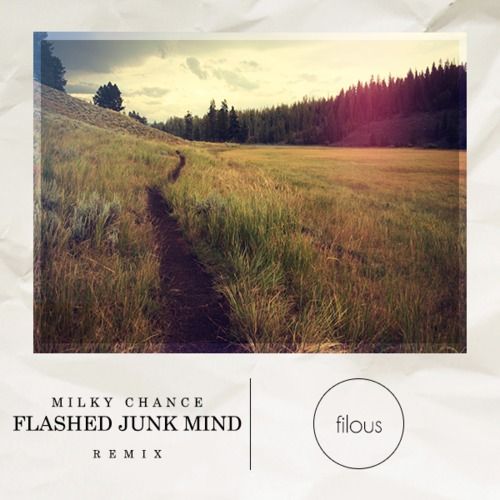 Milky Chance – Flashed Junk Mind (filous Remix)
There's been an obvious and sweeping move towards more "chill" electronic music, with genres such as tropical house, nu-disco, and indie dance making waves in the community. And release after release, we've been so thankful and amazed by the natural, authentic tracks young producer filous has been prolifically contributing to the scene. With his recent remix of Milky Chance's "Flashed Junk Mind," some may argue, "oh, but it's too simple – how basic." But from the quirky song choice to the masterful layering of instrumental melodies, the track merely carries a facade of simplicity to listeners due to filous's innately crisp style. It's like knitting. It looks simple – two needles clicking back and forth – and the result is relatively simple – a scarf, but the intricacies embedded within are complex beyond an onlookers' observation, no matter how easy grandmas make it look.
So yes, yet another wonderful track bringing light to a more fulfilling and lax part of electronic music by our friend filous. Enjoy!