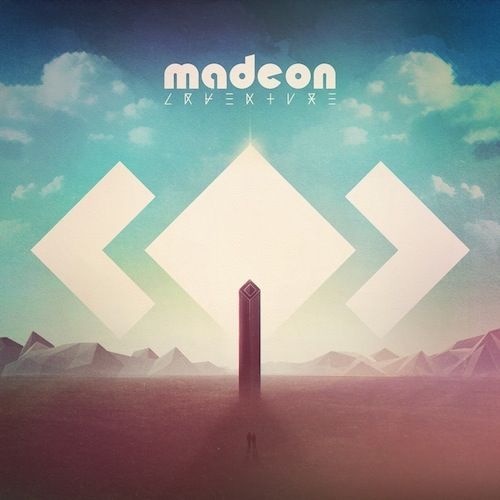 The young king of groovy electro, Madeon, has some major news for us all today. His debut album, Adventure, will be unleashed to the world through Columbia Records on March 31st.  The standard version of Adventure will feature Madeon's latest single "You're On (feat. Kyan)" and "Imperium" while the 18-track deluxe version of Adventure will include some of the 20-year-old Frenchman's earlier hits like "Icarus," "Finale," "The City," "Cut The Kid" and "Technicolor."  For the new music on the album, Madeon collaborated with artists such as Foster the People's Mark Foster, Bastille's lead vocalist Dan Smith, Aquilo and Passion Pit.  Regarding the album, Madeon says he was inspired by the experiences of his teenage years and the album-making process was groundbreaking for him in a couple of ways:
"With Adventure, I wanted to capture the feeling and sensibility of my teenage years. I wanted the album to start very vibrant and pop and end with a more contemplative tone. In making the record I both collaborated in the studio with some of my favourite musicians, and wrote and performed vocals on songs myself, two things I hadn't really done before with my own music."

– Madeon
To tide you over until the album's release, new tracks from the album will be released as instant downloads in the weeks leading up to the album's release. Check out the full tracklist and preorder Adventure on iTunes (standard edition / deluxe edition) and Amazon (standard edition / deluxe edition) now!

1. Isometric
2. You're On (feat. Kyan)
3. OK
4. La Lune (feat. Dan Smith from Bastille)
5. Pay No Mind (feat. Passion Pit)
6. Beings
7. Imperium
8. Zephyr
9. Nonsense (feat. Mark Foster)
10. Innocence (feat. Aquilo)
11. Pixel Empire
12. Home
13. Icarus (available on the deluxe edition)
14. Finale (feat. Nicholas Petricca) (available on the deluxe edition)
15. The City (available on the deluxe edition)
16. Cut The Kid (available on the deluxe edition)
17. Technicolor (available on the deluxe edition)
18. Only Way Out (feat. Vancouver Sleep Clinic) (available on the deluxe edition)