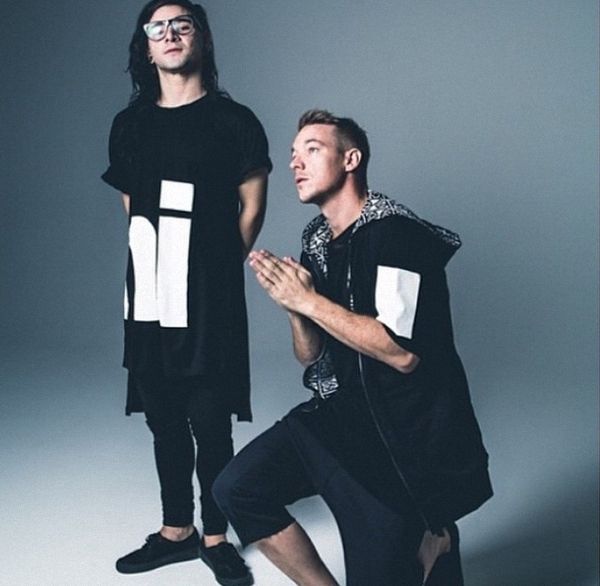 It seems as if the unstoppable duo of Diplo and Skrillex may be set to win January 2015 in its first 7 days. Diplo has taken to Instagram to announce that the debut Jack Ü album will be finished this month. To make things even more exciting, Diplo also revealed the tracklist.
While Jack Ü has played numerous live shows, to date only "Take U There" has seen official release, and it will be included on the album as well. Next up is "To U" featuring vocals from AlunaGeorge, which Skrillex has been playing out in multiple variations at his shows. "Beat Steady Knocking" is probably the most well known new track from the album, as it was the only unreleased one to be played during the entire evening at Madison Square Garden. It is widely suspected that one of the tracks will be the insane "ID" track with OWSLA's SNAILS. Other tracks include "Jungle Bae", "I Need You the Most", "Some of Them", and "Febreze" featuring 2Chainz. Get ready to hear a lot more from Jack Ü in 2015.

UPDATE:
The 24-hour livestream was cut off around 8:00am (EST) when the police showed up to shut the party down. However, the moment we've all been waiting for is finally here! You can listen to Jack Ü's album, which features collaborations with Justin Bieber, Missy Elliott, 2 Chainz and more, below and even score your own copy right here on iTunes.