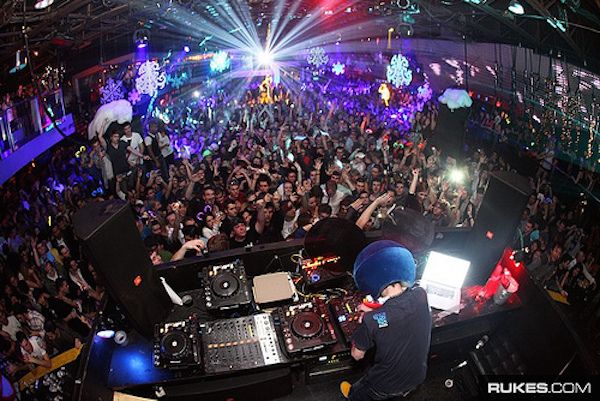 In 2009, deadmau5 released his fourth studio album, For Lack of a Better Name. In addition to the fan favorite "Ghosts 'n' Stuff," the album contained one of deadmau5's most famous songs and one of the most beautiful songs the EDM world has ever seen. "Strobe," the final song on the album, was almost universally beloved by deadmau5 fans and is widely considered to be his masterpiece. While some would say not to fix something that isn't broken, deadmau5 is taking on the daunting task of working on another version of "Strobe." Deadmau5 has recently been releasing new versions of his old material, as he released his "5 Years of mau5″ album just a couple months ago. The album contained 22 different versions of some of his greatest hits, including both a club edit and the Michael Woods remix of "Strobe."
A couple of weeks ago, deadmau5 announced that he is working on a 20 minute long, live version of "Strobe." He plans to play this version on tonight, when he plays the final set before the historic Toronto nightclub "The Guvernment" closes its doors. It is only fitting that deadmau5, a Toronto native, will help close the club's doors. It's hard to think of a better way to say goodbye to "The Guvernment" than by having the local legend play a 20 minute long version of the timeless classic, "Strobe."
would you believe im working on a 20 minute long live version of strobe? didnt think so.

— deadmau5 (@deadmau5) January 8, 2015
guess youll have to wait to hear it at the guv finale. ¯\_(ツ)_/¯ — deadmau5 (@deadmau5) January 8, 2015
During his AMA last week, Joel revealed that the 20 minute edit is locked and loaded to go:
"it is done thankfully…. my only thing is, i hope it doesnt subtract too much from the orioginal…. i had to make it in such a way that the track could be at least "reproduced" in a live-ish fashion… since its for a "live PA" type show… so… of course theres the odd track mixed in that gives it a little help, but im happy with it!"
Hopefully the Toronto fans will be a bit less critical tonight….
Photo Credit: Rukes