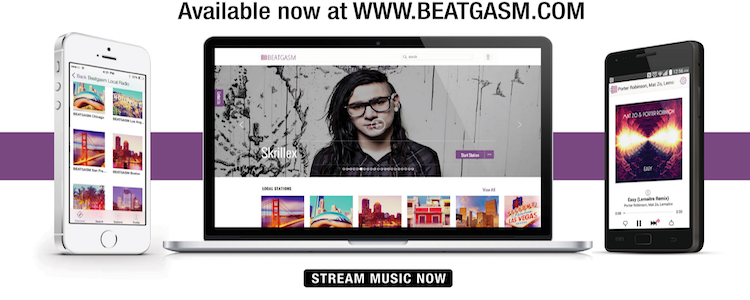 With the listener's interests at the forefront of development,
BEATGASM
 has engineered the first-ever 
FREE
dance music streaming web player of its kind, and it is truly a musical wellspring for dance music fans everywhere! Boasting a wide range of music that will pique the interest of all dance music fans, BEATGASM features over 100 hand-curated stations that are deliberately tailored to each individual user's interests and needs. Using the listener's unique sound palate as the bread and butter, the platform not only provides tunes in line with an individual's taste, but also allows users to explore everything from up-and-coming artists, to old school hits. BEATGASM also looks to establish itself as a hub of new artist discovery, encouraging up-and-comers to submit their tracks for a chance to be featured. This gives newcomers a portal to break into an audience of discerned ears who are looking to discover new music and new talent.
In celebration of the launch of their brand new web player this week, BEATGASM is giving away an experience of a lifetime at Miami Music Week 2015. Check out the contest HERE!