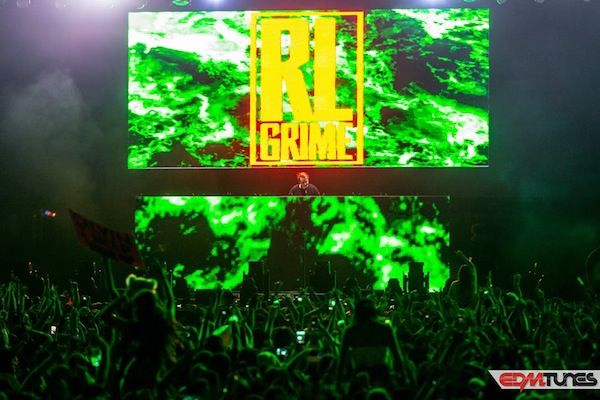 For the second day of our 'Twelve Days of New Year's Eve Events' series, we're heading north of the border for one of the most impressive lineups that Canada has to offer. Toronto electronic music fans were left scratching their heads after RL Grime left their city off of both legs of his 'Void Tour', but there was a collective sigh of relief when it was announced that the trap superstar would be the main attraction at Lyme and Embrace's Countdown New Year's Eve. The trap superstar is coming off the release of his debut album and there is no doubt that his Canadian fans are dying to hear his new material in person.
RL Grime is not the only world-renowned talent set to take the stage though, as Borgeous, MAKJ and Bassjackers will be joining the Los Angeles producer. Countdown NYE is also showing the locals some love, inviting Toronto natives Keys N Krates, Joe Ghost and Shaun Frank to be a part of the festivities.
The event will be taking place at Liberty Grand, which has hosted a plethora of successful shows and just so happens to be one of the city's most astonishing venues. Although we can continue to give you reason after reason as to why you should be hitting up Countdown NYE, the one detail that should convince you is that you can score your ticket for the low price of $62.15.
Twelve Days of New Year's Eve Events:
1. SnowGlobe 2014
2. Toronto's Countdown NYE