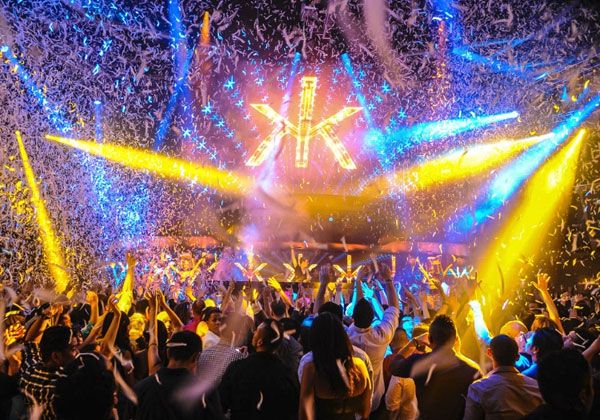 When it comes to bottle service, Las Vegas has always set the standard. But lets hope that this time it's only temporary, because for New Year's
Hakkasan
at MGM has introduced the "
Dynastie Package
" with a
$500,000
dollar price tag. That's right – for half a million dollars, you and your friends can ring in the new year with
Calvin Harris
at Hakkasan's top-tier VIP table. Opulence is the name of the game, as the table includes diamonds, champagne and other luxuries.
The full package is as follows:
– The guest's name flashing on the main screen during a confetti drop
– A wait staff of 40 at your service
– A 30-liter Midas (the world's largest champagne bottle) by Armand de Brignac
– An exclusive championship belt
– A gold disc autographed by Calvin Harris
– Diamond cuff links and one diamond necklace
Sin City will be reclaiming the World's Most Expensive Bottle Service title from LIV, Miami, after Tiësto's New Year's performance last year. The total cost of the Dynastie Package accounts for half of what Calvin is getting paid to perform, a cool $1 million to start off 2015 with. And if you were looking to spring for the Dynastie experience twice, or perhaps even three times, it will be offered on December 30th for Hardwell and again January 1st for Tiësto.
If $500k is just a tad bit out of your price range, general admission tickets are available for $150 for females and $300 for males. Prices are subject to increase at the discretion of the club.
After all, this is Las Vegas.
Can't wait for NYE in Vegas! @HakkasanLV! Tickets: http://t.co/n3Kg8Ol6uM pic.twitter.com/cM1zPTN4qg
— Calvin Harris (@CalvinHarris) November 26, 2014