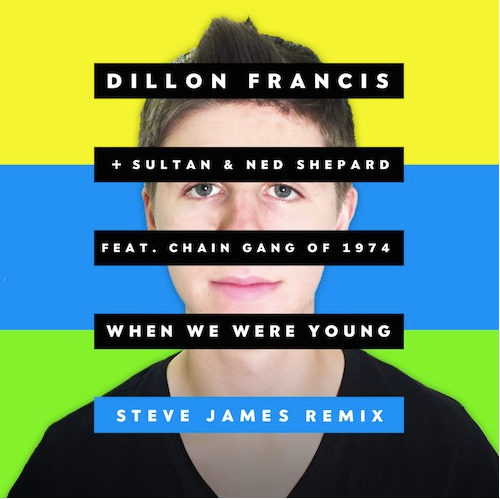 Dillon Francis, Sultan + Ned Shepahrd – When We Were Young (Steve James Remix)
The irony of a song that goes by the title "When We Were Young" holds a pretty significant amount of weight when the producer remixing the track is all of 16 years old. But when it comes to the Pittsburgh native, Steve James, age continues to be just a number as he makes way deeper in the world of electronic dance music. With massive official remixes to Zhu's hit single "Faded", as well as tyDi's single "Stay" to name a few, the youngster has seemingly done no wrong this past year.
On official remix duties for one of the biggest singles off of Dillon Francis's newest album, Money Sucks, Friends Rule, Steve James does his thing on 'When We Were Young'. Taking the original hit and turning it into a mainroom progressive track, this new remix has club hit written all over it. With a full length preview below, definitely check this track out ASAP, you definitely can't go wrong!