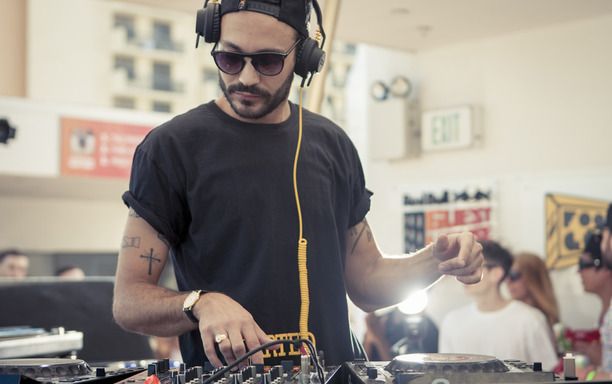 A week ago, the Parisian-based techno wizard,
Brodinski
, took to Twitter to break some very exciting news to fans regarding the progress of his debut album. He wrote "Really happy because my album is finished & mastered. . . plenty of featurings, i will give more infos about it asap…" Just yesterday, Brodinski took to social media once again, delivering more details on the album, including the title, 
Brava
, and a ballpark release date of "early 2015." The maiden album will be released on Brodinski's own Bromance records, and by the looks of it, Brodinski was not fibbing when he mentioned there being a myriad of features. If you take a gander at the tracklist below, Brodinski has enlisted the help of 'Tuesday' rapper ILoveMakonnen, fellow Bromance records mate Louisahhh!!!, Slim Thug, Bloody Jay, Maluca, and many more.
Looking to fuse elements of rap, RnB, and techno, Brodinski continues to break down genre barriers, and with his newest album described as "rap music, if techno people were doing it", we could not be more excited for this release. If you aren't already hyped for this highly anticipated debut album, check out the newly released video for 'Can't Help Myself' below, which will also be featured on Brava.
Brava Tracklist:
1. Can't Help Myself Feat. SD
2. Calculator Feat. Chill Will
3. Bury Feat. Maluca & MPA Shitro
4. François-Xavier Feat. Young Scooter
5. Warm Up Feat. Slim Thug
6. Need For Speed Feat. Louisahhh & Bloody Jay
7. Interviews Feat. Makonnen & Yung Gleesh
8. Hector Feat. MPA Shitro
9. Follow Me Pt. 1 Feat. Georgi Kay & Bloody Jay
10. Cheddah Feat. Peewee Longway
11. 53 Bandz Feat. 2$ Fabo & Phlo Finister
12. Follow Me Pt. 2 Feat. Chill Will
13. Us Feat. Bloody Jay
Bonus: All On Me Feat. MPA Shitr