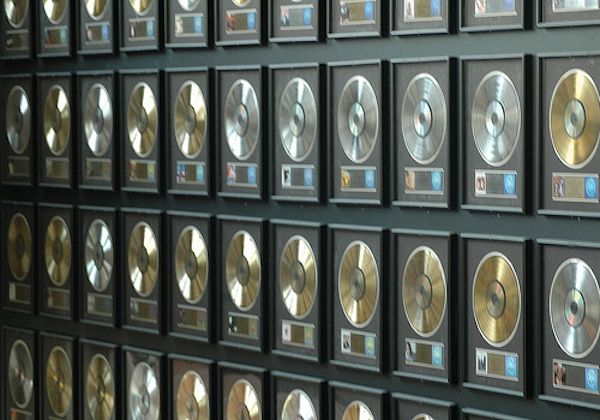 In a musical era defined by easy access to torrents, illegal downloads and free music, 2014 is turning out to be quite the bleak year for record sales. We are now over nine months into 2014, and although the fourth quarter is typically the time when the most music sales occur, things have never been quite this bad. Record sales in 2014 are depressingly grim, seeing as not one artist this year has managed to cross the million sales mark into platinum record status. What's even more notably upsetting is the fact that the only album that's managed to sell over a million copies so far this year is the soundtrack to the ever-popular movie, Frozen. Although it's been slowly working its way down the charts, it is by far the best selling collection this year.
By this time last year, five different CDs had hit one million units sold or more, with Justin Timberlake's comeback LP The 20/20 Experience out in front. To add additional salt to this wounded lackluster year, one has to travel all the way down this year's list of best-selling records to the number four position to even find something that was released in 2014. The number two and three sellers are Beyonce's surprise self-titled album and Lorde's Pure Heroine; both of those have moved into the area of 750,000 sale so far, but both albums were released in 2013 and received the bulk of their numbers then.

When one points their attention to the success of single track sales for 2014, 60 songs have sold one million or more copies, which is something now common in a world where loving a single no longer means having to purchase an entire album. DJ Snake's 'Turn Down for What' did especially well, going double platinum in the US and platinum in Canada. Although 60 million-plus sellers may seem like a redeeming number, it's not all that great. Last year, 83 songs went platinum, indicating that not only record, but digital single sales as well are sliding, but not nearly as quickly.
"Turn Down For What" just went double platinum in the US ! #2millions pic.twitter.com/uAE10Hn6x4

— DJ SNAKE (@djsnake) May 21, 2014

The record industry is hoping that the number of albums sold will turn around during the holiday season, as they usually have done in the past. Sadly, the rest of 2014 isn't anticipating any releases from huge chart topping artists like Adele, Lady Gaga, Katy Perry, Bruno Mars or the handful of others who still have the power to move millions of albums. Anything is still technically possible, but the silver lining to this situation seems to be getting thinner and thinner, and it is unlikely that any artist is coming to save 2014's lackluster record sales.