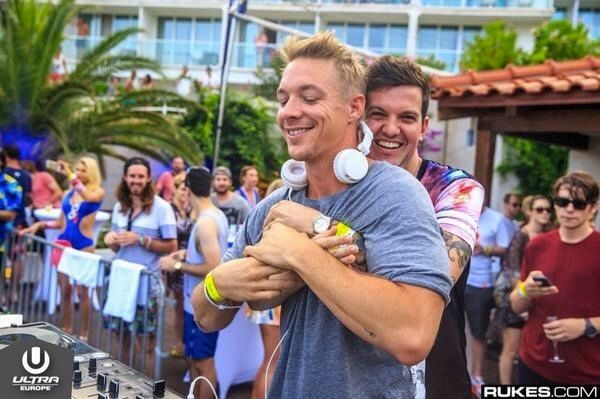 Happy Birthday, Instagram! Yes, the photo-sharing app that many of you check first thing in the morning turned 4 years old today. Although its popularity skyrocketed after Facebook acquired it for roughly 1 billion dollars in 2012, the initial launch of the social-netowrking service was on October 6th, 2010.  Now, Instagram has amassed over 200 million users who are posting roughly 60 million photos each day. To celebrate, EDMTunes has compiled a list of accounts that you need to follow if you're looking for a good laugh every time you scroll down your feed. With social media being such an essential part of artists' careers, Instagram has provided a way for them to visually connect with thousands of their fans with the click of a button. As easy as it may be to upload a simple post, these 10 DJs have taken the art to the next level and we're about to show you why.

Posts: 2,868
Followers: 799,705
Why You Should Follow: If the countless throwback Thursday photoshops and half-naked girls don't do it for you, the dude also posts some adorable pictures of/with his son. No wonder he's racked up more followers than anyone on this list.
Posts: 1,302  Followers: 81,561 Why You Should Follow: The guys post tons of cute animal pictures, 15-second videos that will have you laughing out loud and have a solid bromance that will make you and your best bud jealous. Oh, and did we forget to mention they have a thing for selfies?  
Posts: 483
Followers: 85,182
Why You Should Follow: It's always exciting to see which famous friend Snake will be hanging out with next (especially 'Carl Cox' and 'deadmau5'), but the biggest reason you should follow him: you have the chance to be the first person in the world to see him crack a smile.
Posts: 770
Followers: 23,203
Why You Should Follow: Just like their productions and DJ sets, followers of GTA's Instagram account will never know what to expect next. Whether it's cats, dancing children or whatever you would call this, they'll always keep you guessing.
Posts: 1,378 Followers: 165,486 Why You Should Follow: There is no denying Josh and Curt's strong bond with their fans and a big part of that is because of their active Instagram presence. For some hilariously relatable pictures, the HDYGRL of the week and a whole lot of warning signs, this is the account for you.  
Posts: 703
Followers: 63,032
Why You Should Follow: If this picture describing his relationship with Feed Me doesn't do it for you, nothing will. Also, now that the 'Majestic As Fak' tour with Milo & Otis and Botnek is underway, you can expect to see tons of behind the scenes videos like this.
Posts: 397 Followers: 728,398 Why You Should Follow: Unlike many of the other artists on this list, Zedd did not make the cut because of the funny pictures he reposts. Basically, whether he is chilling with Martin Garrix, throwing down a wild set or just taking a drink, the dude finds a way to make some of the funniest faces you will ever see.  
Posts: 434 Followers: 79,115 Why You Should Follow: To sum it up, they will provide you with all the hysterical pictures you need to impress your friends with. Whether it is this modified album cover, Amazon book suggestion or festival outfit, the Canadian duo has you covered.  
Posts: 515
Followers: 22,256
Why You Should Follow: Instagram transformation pictures can be pretty annoying, but the guys in LOUDPVCK have proven that they can use one of the lamest trends to get a laugh out of us with this first and second photo. Also, for all you stoners out there, these are some guys you can relate to.
Posts: 1,732
Followers: 392,374
Why You Should Follow: Last, but certainly not least, we have Dillon Francis aka DJ Hanzel aka Klaud aka Treva aka Greg aka Rave Dad. If you follow him, not only will you get to know his multiple personalities, but you will also be able to get some pro Tinder tips from the man himself.
Did we forget anyone? Tell us which DJ has the funniest Instagram below.
Disclaimer: All post and follower numbers are accurate as of the night of October 4th and are subject to change.
Photo Credit: Rukes