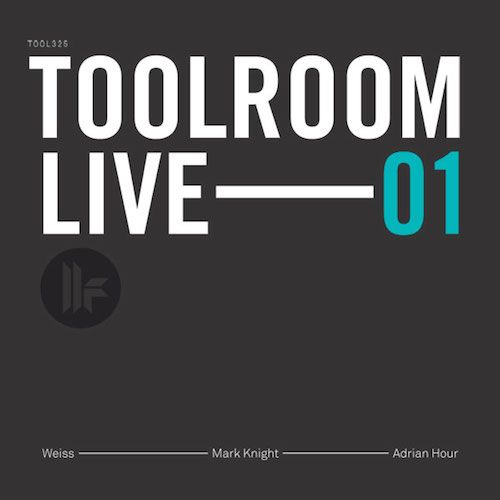 Toolroom Records has been in the game for a long time. Since before the advent of this new age American "EDM" movement, Toolroom and its boss, Mark Knight, have been slaving away behind the decks, making approachable -yet still very much underground in its essence- house music for ten years. What's the point of a reset now, after such a successful run? Well, it's not really a reset.
Toolroom's #RESET movement is more about the spirit of house music. It's about techno, tech house, deep house, and its portrayal in 2014 -a year that has seen traditional house music make leaps and bounds in the EDM market in the form of the future house movement, heralded by acts like Kygo and Tchami. Toolroom has always been here, though. They have dominated the Beatport charts, and there's even hard data to back that up via this article. Mark Knight holds the record for most time spent at #1, and is also the 2nd on the list of top selling artists ever, behind deadmau5 (an artist who has released on Toolroom). By any measurable statistic (and the opinions of house heads the world over) Toolroom Records is house music. And that's the point. #RESET is about tightening and re-focusing a vision that has always been there. Mr. Knight wants to create a "gang" of sorts: a gang of house. Weiss and Adrian House are the pinnacles of this roster-tightening, sitting on both sides of the legendary Mark Knight.
If you've been following EDMTunes for some time, then you know we are big fans of Weiss. His style of house is original, while at the same holding true to the traditions of UK house music. Adrian Hour is a South American techno whiz, busting out some of the world's most club-centric beats day in, day out. The 3 pinnacles. Underground house, techno, and Mark Knight's approachable house. Toolroom Live 01 releases on the 15th of September, and you can pre-order via the link above. Keep a close eye on the boys of Toolroom, as the #RESET involves much more than mixes from Weiss, Adrian Hour, and Mark. It's also a complete re-invention of Toolroom live shows. If a Toolroom Live event is going to be near you, trust us. Get a ticket. House music has been around for decades, and few record labels have curated it better than Toolroom. While the U.S house movement is extremely exciting, as it is a step away from monotonous EDM, it still has years and years to go before catching up with the likes of Mark Knight and the legendary Toolroom.