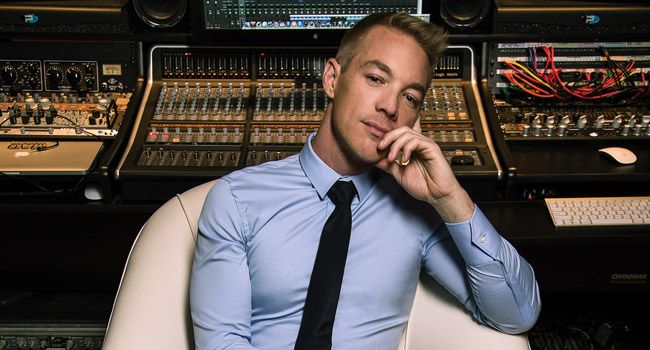 When Forbes released their roster of the highest paid DJs of 2014, one name that felt notably absent was Diplo. Sure, he still raked in an estimated cool $10 million, but few other individuals seem to be mentioned as frequently, or have their hands in so many pots including a record label, Vegas residency, production duties for several of music's biggest stars and gigs across the globe. Yet, when discussing his (relatively) simplified lifestyle in a new Billboard Magazine feature, it's clear that for Diplo, it's always been about the music, not the money.

"A lot of DJs don't realize they're here today and gone tomorrow," he says in the interview. "They're literally taking jets to every show. It's crazy how much money they're spending." While the fame and fortune are certainly welcome accompaniment, it's clear that Diplo is looking to make a more lasting impression on the industry, investing much of what he makes right back into his ventures. And, even if you don't share the same appreciation for Diplo's work, it's hard not to be interested in the daily details of a man who's sending song samples to Usher in the morning, fine-tuning his next album by lunch, and blowing the roof off of a Las Vegas club to end the day.
It's hard to think of a harder-worker in the music industry at large, and all of his effort certainly seems to be paying off. Yet, even Diplo needs time to recharge, and where does he head when he needs a bit of R&R? "The strip club is the chillest place I know," he says. Hey, we all need our happy place, don't we?
You can read the full Billboard Magazine feature here.