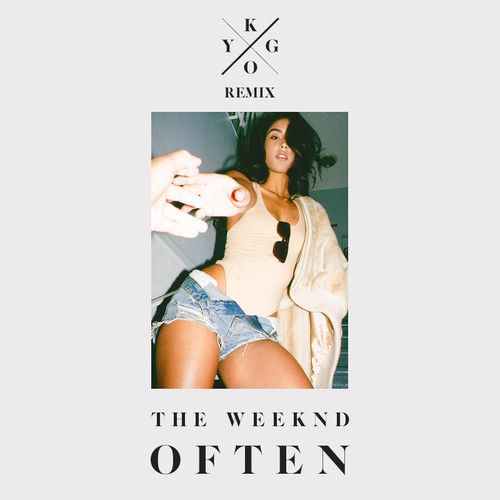 It's been two months since Kygo last took to the internet to drop a new track, and a lot has happened in the meantime. Since then, Norway's youngest shining star has taken his unique sound around the world, playing a number of huge events including: Electric Forest, the Hudson Project, Global Dance Music Festival, and Tomorrowland. Not only has he played some of the world's biggest events, he's also signed to one of the biggest labels in the industry: Sony Music Entertainment (SME). Now that's an awful lot for two months, isn't it?
While we wait for release of the original music he's been working on, Kygo has a new treat for us in the form of a free remix. Kygo's take on The Weeknd's 'Often' is a step in a different direction from what we're used to; instead of showcasing his signature beach-house sound that's full of feel-good vibes, this remix takes things in a more sensual R&B route. Kicking up the original's tempo, Kygo utilizes Abel's vocals in several layers to structure the track, while toning down the bass intensity and adding in some brighter elements; the little things, like finger snaps, white noise and strong piano chords take this track to a whole new level.
The Weeknd – Often (Kygo Remix) | Download

Along with this remix, Kygo has announced his Endless Sumer Tour dates. With this tour Kygo is expanding on his North American tour, touring all parts of the US and hitting up Canada as well; Amtrac and Thomas Jack will be tagging along certain tour dates as well, so you can bet this will be a tour full of high energy and good-feels. Europe isn't going to be left out of the loop either though, as this is only the first phase of the Endless Summer tour! Stay tuned as we bring in more news covering this upcoming tour.