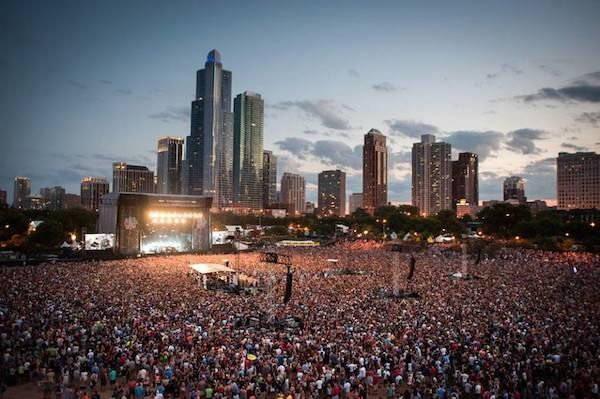 It seems like every year the festivals we know and love continue to get bigger and the lineups continue to get better. Lollapalooza is just another one of those festivals experiencing such massive growth. Celebrating its 10th anniversary in the now famed, Grant Park in Chicago, the ever so popular music festival has slowly but surely become one of the most in demand 3 day events in the country. Featuring acts ranging from Hip-Hop to Electronic Dance Music and everything in between, the diverse lineup is what continues to draw out such a large crowd on such a massive scale.
What makes this years festival so different from years past is the ticket sales and just how in demand tickets are for this 3 day festival. According to TiqIQ…
A three-day pass for this year's Lollapalooza Festival is currently $395.25 on the secondary market, a 39.6% increase from last year's average price of just $283.05. The increase in secondary price might come from the overwhelming amount of big names for this year's lineup. The festival headliners include Eminem, Outkast, Kings of Leon and Calvin Harris.
What makes this news so shocking is the illustration this image paints and just how important it is for fans to have the full festival experience. With prices dropping for single day tickets and prices exploding for 3 day passes, the festival organizers can definitely take pride in the lineup they put out and just how prolific Lollapalooza is to the Chicago music scene.
With Lollapalooza set to kick off tomorrow and run through the weekend (8/1-8/3), the star studded lineup is sure to put on one amazing show. For last minute tickets head over to websites like Stubhub for 3 day passes and individual day tickets, but remember it may cost you a arm and a leg.
Source: Forbes
Top Image Source: Facebook