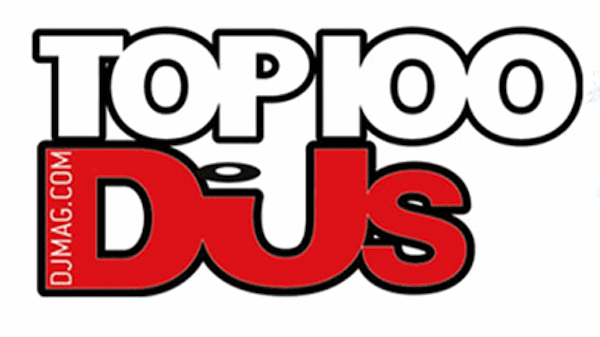 Vote Now
The annual DJ Mag "Top 100" DJs competition is now in full effect, after kicking off last night in Amsterdam at Paradiso. The crowning #1 DJ, Hardwell, was the surprise guest player last night, of course, and spun with Dubvision, Andrew Rayel, Dyro, and Dannic. We would say this party was to commemorate the dawn of a new era, with fresh talent gaining the spotlight they deserve in 2014…but it probably won't go that way.
Last year we saw an uprush of support from the publics as social media played a major role in the formation of the list. For one of the first times, DJ Twitter accounts (partly run by a management team), would put out flyers and reminders to "GO OUT AND VOTE FOR…." every other day. Instead of letting the music, sales, and festival appearances speak for themselves, as some DJs tweeted about, this was a full-blown popularity contest / election, with campaigns and all!
Now, we are less than 24 hours into the beginning of the marketing strategies we're all about to see for the next two to three months and the Facebook, Twitter and Instagram accounts are reeking of "DJ Mag Top 100". Profile pictures and headers are now customized for the contest, snarky opposing and approval messages are being thrown left and right, and the headaches have begun.
Now is the best time of year to be ignoring many DJ's twitter and instagram feeds. See you in September 🙂 — Chris Lake (@chrislake) July 13, 2014
might as well say – "vote for me so I can chart high, charge more to come and play near you, and charge you more to see me DJ" — Chris Lake (@chrislake) July 13, 2014
Last year's list featured ground breaking entries and this time around we can only imagine this year will be historic as well. In 2013, there were major tracks from artists who have yet to make their list debut, such as The Chainsmokers' "#SELFIE" and DJ Snake's "Turn Down For What", so there are bound to be some new additions. (Shout out to Drew & Alex for keeping it light, bringing in a more connected campaign and providing us with the necessary humor this time really needs):
DJs are prone to make other announcements too during this "season", let's dub it "DJ MAG TIME", in the form of "don't vote for me", such as deadmau5. Keeping with tradition, we don't think Joel will be handing out flyers anytime soon.
please don't vote for me for the top100 dj's poll. not because the im not a DJ thing, i just wanna see how far i can plummet down the list. — deadmau5 (@deadmau5) June 27, 2012
i wonder how far down the top100 list were going to have to go to find a DJ who hasnt released any music and is actually a dj. — deadmau5 (@deadmau5) August 1, 2013
great. the dj mag poll again. i cant believe people still care for this. — deadmau5 (@deadmau5) July 13, 2014
Another issue for this list is the time frame. Within ten minutes of the launch video airing, our timeline blew up with "thank you for the support" Tweets…already? Why urge everyone to go out and vote, when the contest doesn't end until around September? Especially since you are only allowed to vote once, and DJ Mag's site tracks each user by the required Facebook connection. One DJ could pull a wild card and release the greatest song on Earth, a week before the official closing (ProTip #72) and then be SOL because all those (insert typical mainstream DJ name here) votes overpower him or her. It could happen.
Thanks for all your support this year! I dare you to vote.. #DjMagTop100 #votehardwell https://t.co/BajXhMB41E http://t.co/C97UBCLIJJ — Hardwell (@HARDWELL) July 12, 2014
A downside of social media? People are tweeting their votes, so we are unwillingly faced with the masses and their poor music choices for who they feel deserve the top 5, yet again. (Seriously, this would be a good time to engage with some music market analysts to see who EDM is really catering too…it might not be a pretty result.) Those constant retweets alone, believe us, there have been hundreds since the poll opened, are enough to block every DJ we follow. Big names like Diplo and Dimitri Vegas and Like Mike shouldn't have to show off a solid fanbase / solidify the fact that people want to vote for them….they're incredibly POPULAR. Can this social media tactic cease and desist now? In January, we reported how Internet platforms really proved who the top DJs were.

Too easy. (@DillonFrancis,@TheRealDJHanzel) pic.twitter.com/3FvM011eTy — Λarọn K (@RaggIeFraggIe) July 13, 2014
For now my #TOP5DJMAG #DjMagTop100 @HARDWELL @WandWmusic @Blasterjaxx @tiesto @Alesso — Kumale Kazmi (@kumadapuma) July 13, 2014
But, as each year continues to become more main stream, and prompt other music sites, such as Resident Advisor, to compile their own 
true
list, should the cynics just agree that DJ Mag's Top 100 DJs truly is a popularity contest and see it from that point of view? It's no doubt that Hardwell owned 2013 in terms of mainstream media. His highly viewed Ultra 2013 Weekend 1 set proved the man could play to the masses, in the grand scheme of things, yes, he earned last year's title. Will Martin Garrix break the top 10? Probably. If we realistically look at who's voting. Based on Garrix's Twitter follower count alone, a whopping 877k, at least making it to the Top 20 is eminent. 
Not that that's a bad thing.
Maybe the list should be retitled to "DJ Mag Top 100 Most Popular DJs"? Then at least we can all agree that that is what's really driving the votes and we can accept that these DJs are just really good at hiring people to help market themselves. It gets a little cheesy seeing these constant posts, because you just can't see past the fact that there's so much more to being "a top DJ" than a campaign. Regardless, good luck to all the DJs who are about to post "vote for me" or "this list is dumb" statuses / Tweets, may the odds be ever in your favor.