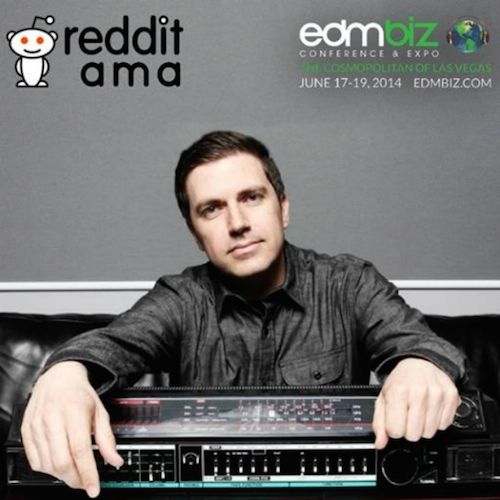 EDC Week is in full swing here in Vegas, and in anticipation for the festival, Pasquale Rotella sat down on Reddit for a brief AMA with the users over on /r/electronicmusic. The Insomniac boss has had his hands full with EDMBiz events and gearing up for EDC Las Vegas which, in case you live under a rock, starts Friday. Pasquale was only able to answer sparingly with d-day less than 24 hours away, but his answers are golden. From a potential EDC Texas, to an all trance Insomniac event, to squashing a feud with Deadmau5, check through the answers below for the best of Pasquale Rotella's AMA.
1.Pasquale responds to latest Deadmau5 comments: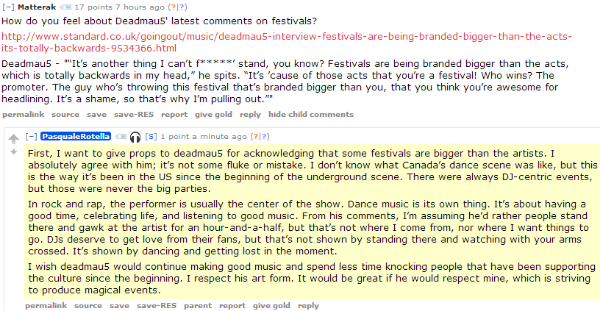 2. Why EDC Chicago was cancelled

3. Is EDC Texas in the works?


4. Insomniac and DanceSafe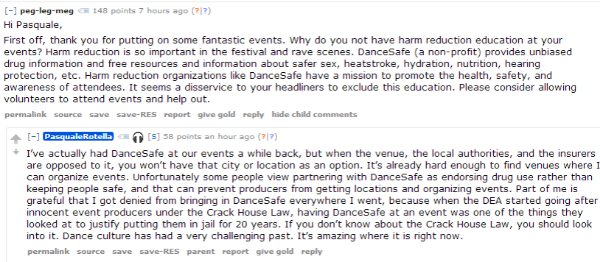 6. An Insomniac's all-trance event? It could be a reality sooner than you think!


7. Pasquale discusses what his schedule looks like around EDCLV:

8. Inspiration from Pasquale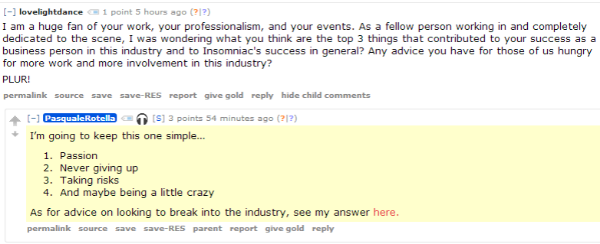 There you have it, folks. We've done the digging for you, so you don't have to scroll through Reddit's, at times clumsy, AMA formatting. Stay tuned for our extensive EDC Las Vegas coverage throughout this weekend, and of course, recap coverage all next week. We'll see you in Vegas!