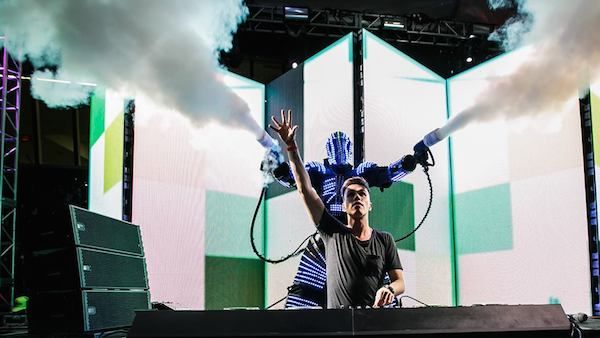 The countdown has official begun for the inaugural Mysteryland US. Taking place on May 23rd through 26th in Bethel Woods, New York; festival attendees are in for a treat on the holy grounds that once hosted Woodstock back in 1969. In honor of the event, Nicky Romero and his record label, Protocol Recordings, have raised the anticipating for the event by releasing a special Mysteryland Countdown Mix. This unique mix blends together genres ranging from electro house to progressive house and just about everything in between.

On the evening of Friday, May 23, Mysteryland USA attendees who are camping on the Holy Ground will be treated to a special pre-party hosted by Dutch phenom Nicky Romero's Protocol Recordings label, inviting some of his most talented residents including Tritonal, Don Diablo, John Dahlbäck, Vicetone and Michael Calfan to kick-start the festival and Memorial Day Weekend into high gear. If you aren't lucky enough to catch this pre-party festivity, don't fret as Nicky Romero will be headlining the main stage on Saturday, May 24th.
For now, check out the Countdown Mix above and start preparing as Mysteryland US is a mere 23 days away!