Now don't read me wrong, from my perspective trance is currently experiencing a renaissance growth and evolutionary period that has been unparalleled in its past history, alongside the rest of dance music. So much so, in fact, that it is causing a formation of an identity crisis to ensue underneath all those layers of melodic euphoria. Much like the aforementioned layers that are prevalent throughout trance music, there are a few common-ground points-of-interest that are relevant to exploration when pondering the evolution of trance throughout the years…and they are topics that absolutely deserve to be touched upon in order to continue to allow for the growth, expansion and greater "acceptance" and understanding of trance in an EDM world.
Mat Zo Mix 015 – Trance Classics | Tracklist
There are so many distinctive approaches to production tactics underneath the trance sub-genre umbrella, so much so that it becomes extremely difficult to expound upon the inevitable question members of the #trancefamily receive from main stage revelers: "What is trance?" With the nuclear-explosion rivaling growth that dance music has seen within the last 5 years and the subsequent proliferation of a mass of new infusion-based sub-genres, many new genres have been coined – both officially and unofficially. House has shown the most perpetuations to this point: deep, commercial, electro, big room, progressive and minimal to name a few…however, the other big player in the sub-genre field has been left to its own devices with the proliferation of all trance music under that singular umbrella term (for the most part, at least).
I am going out on a limb here, and proposing to the powers that be…that there should be an eventual sub-genre proliferation for trance much like house has seen throughout the years. Trance has sonically morphed so much throughout the years that its' aural expansion is now actually holding the entire sub-genre's evolution back, because prospective fans aren't sure exactly what is and what isn't trance. This confusion is also causing producers to "pick a side" production wise and is causing unneeded tirades among current fans to launch between "this is real trance" or "this is trance of today." Despite the fact that Beatport does contain "Psy-Trance" as an additional genre, this just doesn't completely suffice.
In this thought piece, I'm going to explore a few points that will ultimately help propel, or have the possibility of eventually curtailing, trance's growth among the current proliferation of everything electronic…including:
"Is This Trance?" | Trance's Elitism Epidemic | A Crisis to the Core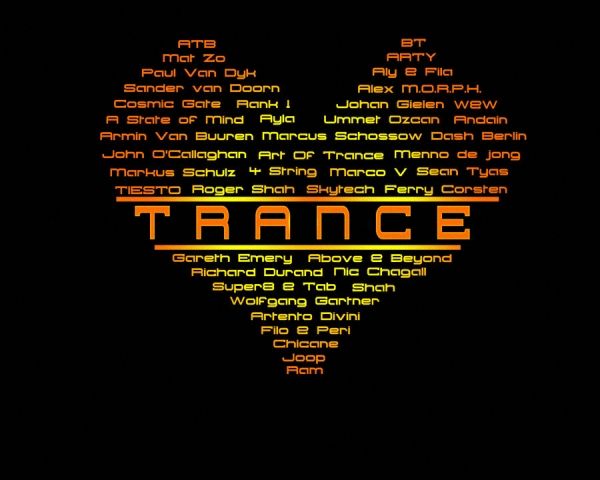 "Is This Trance?"
In a world dominated by the big room formula, the main stage crowds are not as foreign to trance as they think of themselves as being. Accompanied by its heavy vibes and rage-friendly drops, most formulaic commercial "bangers" feature a melodic, trance-inspired lead within the verses that ultimately build into the insane festival-friendly drops. Yes, that is an additional aspect of trance, but not the main one that comes to mind when you ask a Knife Party fan what they think of trance. Most likely, their mind shifts to the feels in overload, uber-airy melodic layers on top of a high-pitched female vocal. Then comes those disdainful feelings towards what is perceived as "trance" as a whole, much like Markus Schulz's "favorite" unicorn style (sarcasm). Now I am stereotyping for the sake of point-making here.
I purport that there should be at least 4 widely-used sub-genres underneath the trance umbrella for greater clarity of sound, optimal classification to draw in fresh fans and a larger interest base, and to ease up on the pressure that trance producers are feeling behind the scenes – "Should I be producing ____ or ____ kind of trance…?!" My personally-coined genre names would be:
"Pure/Baleraeic Trance" / "Uplifting Trance" / "Progressive Trance" & "Nu-Trance 2.0".
Pure/Balearic Trance

:

Stereotypically, this is the type of trance that tends to come to people's minds when conjuring mental images of trance music. Producers such as Solarstone, Giuseppe Ottaviani, Sunlounger and Roger Shah offer their listeners pure escapism via sparkling musicality, clean and airy vibes, and instills a sense of personal calm and well-being with a gentle touch, a sense in which a lot of the hard hitting bangers popular throughout EDM lack. This reason coupled with the tendency to classify all trance as exhibiting this type of musicality leads mainstream or bass-heavy fans to shy away from trance because of its purported and supposed lack of punch. Given this style of production is a large part of trance, it is absolutely not the only style or even the most popular among enthusiasts.

Aly & Fila meets Roger Shah feat. Adrina Thorpe – Perfect Love

Giuseppe Ottaviani & Ferry Corsten – Magenta
Uplifting Trance

:

Uplifting trance – trance that tends to consist of productions crafted in the 136+ beats-per-minute range (and at 140+ can be referred to as Psy-Trance). This type of trance is also one of the main definitions that jumps to people's minds when questioned about trance. Hell, even this genre could be split between "Ssssserious uplifting" and hard-hitting uplifting. With producers such as Aly & Fila, Photographer, ReOrder, Bryan Kearney and Ian Standerwick (among many others) producing these types of euphoric-vibe inducing tracks, the variance in production style within the subset is even extremely vast. To those beats-per-minute Nazi's who claim that the above mentioned range is too high, fret not. Trance also exists in the lower tiers of the 130 range, just a few ticks above progressive house…and this is where the trance slope gets slippery.

ReOrder & Ian Standerwick pres. SkyPatrol – Folding Your Universe

Ben Nicky & James Dymond – Refresh (Original Mix)

Darren Porter – Terraforming (Original Mix)

Progressive Trance

:

Modern progressive trance has arguably been bred in recent history from the desire of producers to be able to expand into a larger fan base. It has come to an even quicker fruition via Above & Beyond's evolution from Trance Around The World to Group Therapy plus seeing the Anjunabeats progressive push with artists like ilan Bluestone, Audien, Jerome Isma-Ae and even Above & Beyond's original productions of late as well as longtime producers BT and ATB –  and with the warm receptions these productions have received across the industry, we are led to believe that the market is primed for an influx of these types of sounds. This is where the line between house and trance begins to blur: people get confused while others get angry at the supposition that their beloved "trance" artists are resorting to that dirty word "trouse" (to me, "trouse" is W&W's "Bigfoot" -_-). However, if we were able to give this specific type of production approach its own individual label, maybe some hate would be tempered; the sub-genre could grow and bring in new fans while allowing artists to explore the limits of their personal soundscapes.

BT feat. Dragon, Jontron & Senadee – Lifeline

 

ilan Bluestone – Waves Of L.A.

Nu-Trance 2.0

:

First off, thank you Armada Music for giving this self-coined sub-genre title is own "handbag" #nutrance (and thus, credibility) on Twitter a couple weeks ago. This is my personal favorite style of the evolution of trance into current times. This approach is harder-hitting, more bass and glitch-heavy than the other trance production styles, and gives this production tactic a little bit of an edge (literally and figuratively) on the competition. This has been the newest of the updated trance production tactics, and producers like Chris Schweizer, Heatbeat, Fisherman & Hawkins, AWD, Cold Rush and electro-influenced Miikas has all dove head first into this production approach, with amazing sonic results.

Chris Schweizer – Alive

Eco feat Carly Burns – Hurt (AWD Remix)

Karanda – Kingpin


Now that you see my proposed breakdowns, I posit that if approached correctly…trance could have a whole new dawn on the horizon, witnessed by quite a few people who had previously excused themselves from via musings that "trance is too ____ for me". I know quite a few "EDM fans" who came into the scene via other avenues such as Skrillex, Dada Life, and the like…and like any good music blogger, I aimed to spam my music taste on them. So many times I was asked…"Is THIS trance…?" (when nearly every track I dropped was trance). Receiving a surprised response from each answer to their inquiry, I realized that trance is an extremely misunderstood genre, and that its nuances deserved to be explored and illustrated, hence this piece. Trance's identity crisis starts within electronic music fandom as a whole, but permeates even deeper once you enter the #trancefamily in full force.
Trance's Elitism Epidemic
Don't get me wrong, trance isn't the only sub-genre where PLUR principles occasionally fly out the window via an elitist fan base *cough*deephouse/techno*cough* but my presumption is within a culture that preaches peace, love, unity and respect…that elitism should have no place whatsoever among the culture. Music taste is subjective, and I think people forget that simple aspect too often.
Just because a producer decides to explore the variance of their sound a little bit, or if your new rave friend prefers nu-trance over 138…it doesn't make them any less valuable as a producer, fan, friend, member of the community or even insofar as having a perspective less "valid" than yours. We learn from things that differ from the beaten path winding throughout our own lives, and we need to remain open to new experiences, outlooks and perspectives while simultaneously maintaining a sense of personal vision. Aside: varying slightly within a production style does not equal completely abandoning a production style for EDM Stardom. That just exhibits bad form and personifies a muddled sense of individual artistic vision.
So, A CALL TO ARMS! We have to band together to help our continuously burgeoning sub-genre scene grow to an even stronger status amongst the corporate influx of EDM sponsors and the pressure to produce commercial gold, because if we don't…the growth may cause the scene to splinter under the pressures of the newly-formed "Electronic Music Culture".
A Crisis To The Core
Everything in life is ultimately connected, but…sparing the existentialism for another day, this whole situation ultimately coalesces and personifies in the possibility of identity crises forming among trance producers themselves. Think about it: how many prior trance producers have jumped ship for other genres? Whether it be an attempt to explore personal creativity further, appeal to a larger audience, or in an attempt to find their place among the insane proliferation that dance music has experienced within the last 5 years: Tritonal, First State, Tiesto, Sander van Doorn, George Acosta, W&W and the list goes on. Previously, trance was one of the mainstays among the electronic world. However nowadays, it's a much bigger world.
Much like I outlined in my prior piece about commercial house, the explosive interest in generic big room commercializations are tantalizing producers to "strike while the iron is hot". However, I counter that argument with a supposition:
            That once the newbie EDM fans actually mature in reference to appreciation of musicality, that their ears will start demanding much more than a simple formulaic trancey lead into a heavy generic drop sequence – thus (hopefully) eventually breaking the status quo of "drop, rage, repeat" formats of main stages near you.
With maturity comes acceptance and appreciation of the finer things in life, and even mainstream media like The Huffington Post has heralded trance in the outlets comparison of the genre to classical music and other media outlets like FastCoLabs have shown that coders for Facebook, Pinterest, Snapchat, Spotify and Airbnb prefer playlists stocked with electronic musicwith "trance and progressive trance" being mentioned the most. Trance is for the thinkers, the ponderers…and much like the many layers that comprise trance music, its takes a certain level of awareness of musicality in order to peel back stereotypes and assumptions to fully appreciate its beauty.
I personally feel as if trance is in its waxing stage with great things to come, gearing up for a full on moon of the dance music scene in the very near future; as opposed to the waning status that some have recently thrust upon it. Trance music just be marketed and approached from a correct angle, via a clearer way…a smarter way, and approached with an open mind and without preconceptions.
If anyone can do it, we can. Support the producers you appreciate/admire, urge your local event promoters to book some trance DJs at your hometown venues, spam your friends and family with tracks that tickle your ear hairs' fancy, and "spread the LOVE of (trance) music…"