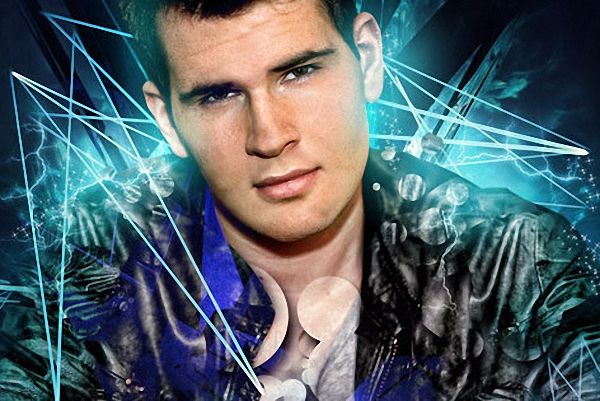 Dutch producer and DJ Dwayne Megans, better known as D-Wayne, has had quite an extraordinary career so far and continues to climb up the stardom ladder. When industry icon Afrojack caught a glimpse of D-Wayne's talent, Afrojack knew right then that he had to sign him. Since then, D-Wayne has had records released on Dim Mak and Spinnin' Records. Moreover, he has produced remixes for major artists including Tiësto, Enrique Iglesias and Jennifer Lopez. D-Wayne has countless plans on his agenda for 2014, but knows a world tour with Afrojack is a great way to kick it off. We were fortunate enough to catch up with D-Wayne in Miami during Miami Music Week and receive an in-depth look on his career successes and future.
How has Miami been for you so far?
It's been amazing. I've met a lot of new people within the industry that I've been working with and it was nice to touch base on a few of my new collaborations that are coming up. It's actually my first time in Miami, but I'm already in love. Getting into the clubs haven't been very easy for me, especially since I'm only 19, haha! But it's been a real fun time, definitely looking forward to more.
You're the face and headline act for the Electric Run event in Amsterdam, can you tell us a little bit more about that?
I'm flying out of Miami tonight and heading there tomorrow, then after the show I'm coming back to the Miami for the third and final day of Ultra. The Electric Run is basically a marathon that extends for 5 kilometers with a big bang at the finish line. All runners are treated with a huge party once they finish the race, which is quite rewarding for all participants and is something they could look forward to as they are running along. I'm headlining the show in Amsterdam and closing out the event. It's real fun because you get to run 5 KM and at the end you get to finish it off with a party with all the adrenaline you have stored inside of you. There's music playing throughout the whole race and there are neon decorations spread throughout the venue and racetrack.
Aside from the crazy shows that you've been playing in Miami this past week, how's it been for you being able to perform alongside the likes of Afrojack in Las Vegas at XS and Hakkasan?
It's been really fun. It's weird for me to be there because once I arrive at the club, the venue has to clear the whole DJ booth of all alcohol because I'm still underaged. Once my set time is up, they come and pick me up from my hotel literally 2 minutes after because they don't allow me to lounge around and hang out, which kind of sucks but I totally understand. It's real fun playing in vegas because those venues are always a blast, the vibe is insane and the energy is always high. The whole scene there is very party-minded and that's why I love it so much. I do a lot of shows every year and Vegas always has the highest amount of energy.
How do you think that compares to Europe?
I think its blowing up right now in America. People are very enthusiastic and into the music. When you play in America, it doesn't really matter who is playing because everybody's enjoying it no matter what. I feel like Europe, the Netherlands in particular, is super spoiled because most of the top-tier DJs are from there. But for the most part, America is an enjoyable country to play in and I would never take this opportunity for granted.
Can you give us an update on your most recent release, Africa?
It's been doing great. My inspiration for making a track like that was because I've been watching a lot of documentaries and the country of Africa really inspired me because there's a lot of poverty and suffering over there. It touches me because the people there are very engaging and are able to make something out nothing, which translates to a lot of up and coming producers like myself and the style of music that I've been pursuing.
Why'd you choose to release it on Wall Recordings?
My very first release was on Wall Recordings, followed by a few releases on Steve Aoki's (Dim Mak) and Spinnin' Records, even one on Armada. But Afrojack offered me a really great opportunity and gave me a platform for me to get my music out there, which is really what it's all about for me when I sign with a specific label. He gave me the opportunity to have my creativity heard by the mass amount of people and, overall, he's been a terrific friend of mine and we've worked together a lot over the past few months. We have a track on his new album that is releasing in May as well. He's helped me achieve my dreams and goals so i really look up to him as a friend and as a mentor.
Of all of the labels that you've worked with in the past, which one matches your style and musicality the most?
Definitely Wall Recordings. Thats exactly why I chose that label to release the track off with. I wanted to work with Afrojack, no question about that. I mean, all labels have been great and I really love everything about what each has been able to offer me. Wall Recordings offered me a great deal, it gave me the opportunity to work with Afrojack on his album and much more, so there was absolutely no way I was going to turn that down.