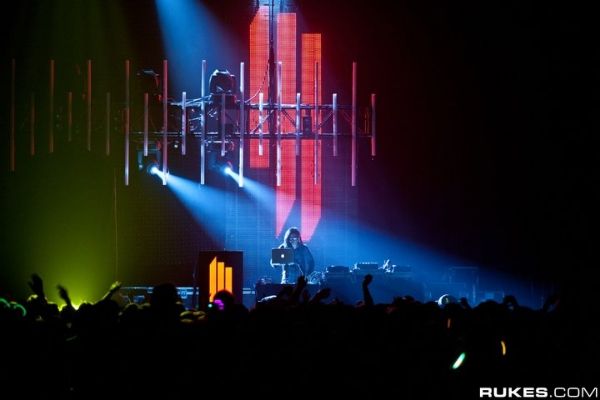 After a deep slumber of touring and focusing on Dog Blood along with a few other collaborations, Skrillex shared with the world his newest album 'Recess'. Fortunately for his fans, he says he's not done just yet. Sonny Moore's newest album is his most recent release under his personal alias after spending 2013 focusing a great deal of time touring and working with his almighty pal, Boys Noize. The album was created over that span of time for Skrillex, but he says that 'Recess' isn't the only release he's going to be presenting this year. "This album is kind of like the first wave of a lot more stuff to come, just (songs) flying out left and right kind of thing," says Moore. To spice things up, Moore also mentions he will follow 'Recess' with spontaneous releases throughout the year. Moore notes, "That's kind of what to expect: spontaneous releases… There's so many other collaborations that I can't really say yet but that have been left over from the record, that I'm going to release soon that are so dope. I'm excited for the new stuff to come out that no one's heard yet."
There has been a great deal of speculation towards Skrillex's new approach with the album being completely unique and diverse from his 'Bangarang' EP. With his creativity and a star-studded roster of collaborations that we already witnessed on 'Recess', there's no reason not to believe that the rest of the year's looking sunny for Sonny.
via Mixmag
Check out our official EDMTunes playlist for the freshest tracks - updated weekly!