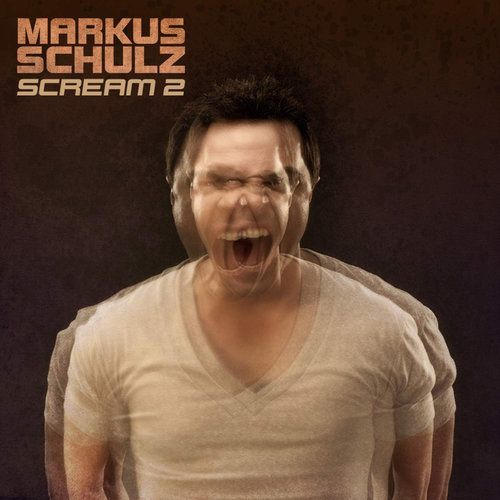 Make way for the Unicorn Slayer! The trance legend, known for his marathon sets and pioneering sounds, brought us the album 'Scream' back in 2012 and now he is back for round two. This time, Markus Schulz gets ready to unleash his next album 'Scream 2' on February 21st out on Armada Records. 'Scream 2' is an ode to the sounds of the past as well as the future. Markus Schulz takes listeners on a 17 track journey through time and space with the masterful skill and production that make him a legend. 'Scream 2′ not only showcases Markus' talent but also the talent of some of the best vocalists and song writers in the industry. This album is a collision of influences old and new that will please just about anyone. Check the tracklist below and pre-order 'Scream 2' on itunes here.

Tracklist:
Markus Schulz – Reloaded
Markus Schulz & Venom One feat. Chris Madin – Revolution
Markus Schulz feat. Liz Primo – Blown Away
Markus Schulz – Remember This
Markus Schulz feat. Lady Vee – Erase You
Markus Schulz – Destino
Markus Schulz feat. Adina Butar – Muse
Markus Schulz – Dancing In The Key Of Life
Markus Schulz feat. Liz Horsman – Lord Knows
Markus Schulz & Klauss Goulart feat. Paul Aiden – Fireworks
Markus Schulz – In The Shadows
Markus Schulz feat. CeCe Peniston – Make You Fall
Markus Schulz – Mango
Markus Schulz – Mardi Gras
Markus Schulz feat. Amy Kirkpatrick – Gravity
Markus Schulz – Reflection
Markus Schulz & Rex Mundi – Towards The Sun
In honor of this major release, Markus Schulz will be hosting three 'Scream 2' album release parties across the country. The first release party will be held in Los Angeles at the intimate venue Sound Nightclub, which has the perfect vibe for one of Markus' masterfully crafted aural journeys. From LA, the Unicorn Slayer takes 'Scream 2' over to his hometown of Miami to play the Mansion. The final release party will take place in snowy New York at Pacha, where Markus Schulz will take the decks solo from open to close. After the US, 'Scream 2' will make its debut across the pond in London at the Ministry of Sound for the final release party. These album release events are not to be missed, so if you are a fan of the Unicorn Slayer in all his glory get your tickets now!
'Scream 2′ is set to be released on February 21st, so in the mean time check out Markus Shulz' Scream 2 Mini Mix and get excited for the album. Music on, world off.