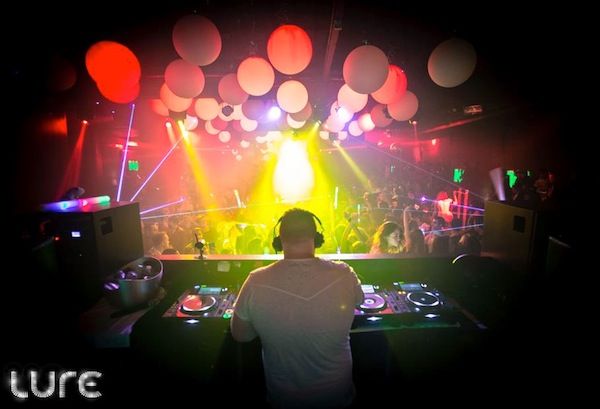 In the music industry, stagnancy and complacency are twin evils to be avoided at all costs. The moment an artist stops pushing themselves and stops believing in the work they produce is the moment the audience moves on.  Yes, there will still be fans and people will still enjoy the music but the collective audience will be ready for the next name, genre or sound that will take them into unchartered territory. Because of this, the artists we revere the most are the ones that innovate, evolve and take risks. And Marcus Schossow is one man unafraid of change.  Several months ago, he left the world of trance behind to try his hand at house music. For his final stop on his five-city North American tour, EDMTunes met up with Schossow at Lure in Hollywood.  He played an energetic set that ran the club gamut from modern-day classics to current material.  Tracks by fellow Swedes Adrian Lux, Alesso and Swedish House Mafia were interlaced with recent releases from the likes of Tritonal and Hard Rock Sofa.  To Schossow, part of playing a house set is catering to the crowd and playing material that will get them singing together. After changing genres and management, Schossow's ready to change his tone.  This week's edition of Tone Diary, his radio show that shares its name with his now-defunct Spinnin' sublabel, will be the 300th and the last.  Always pushing forward, Schossow promised a new radio show and new releases soon.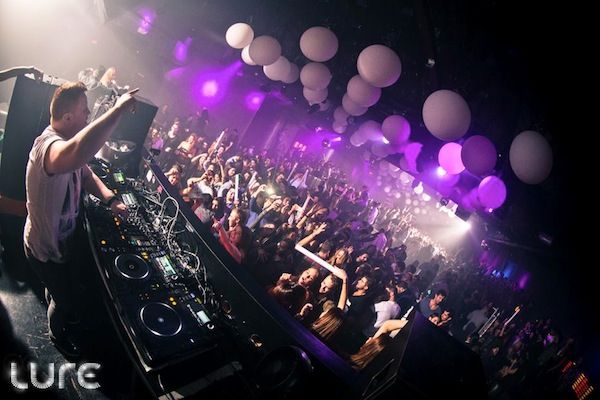 You're wrapping up your tour in North America, which had two stops in Canada and then Chicago, New York, and LA. How was the tour?
Amazing so far. Webster Hall was packed, Montreal was insane, you know Chicago is always a good ground base as well and I feel like we've done the main markets which is nice.
Are you coming out of the tour with any new goals? Did you get inspired by anything?
We just wanted to go out and see what's working at the moment. I have a new management and I have some upcoming tunes on Revealed and I wanted to test the markets and what's working in the markets. Because most DJs out there are playing the same stuff and I want to play something different, you know, like a real house set, something that reminds me of Swedish House Mafia one year ago.
So what's the plan now? Are you going to go back to the studio? More touring?
Now I have two weeks studio time then I'm going to India, then I'm going to Poland, then we have Miami coming, right?
What are you doing in Miami? Ultra?
We will see. It's a secret so far.
You took a big risk. You talked to EDMTunes about six months ago and you talked about your departure from trance and going into house. You told us that you liked the people but you didn't connect with the music. Do you stand by that?
I stand fully by that. I mean the trance people, 99% is wonderful. However, the music is not what they serve and the quality of the productions of the shows is not really what they should look at. I think that changing genres but still keeping my sound has been key. You know like changing venues, changing promoters and changing productions but still keeping the fans there.
Yeah, it's bold. You took a risk for sure and I think it's paying off. Are there any other genres you'd want to explore or are you happy where you are?
I'm looking at drum & bass at the moment, I kinda like it. I like the Noisia stuff, I like the really fast drum & bass, the really punchy. But not yet you know.
How do you feel about the big room house sound that's everywhere at the moment?
I can't stand it. No. Everyone's playing the same records and everyone's like, "Oh, here's Tsunami, here's Animals." Okay, cool man, the warm-up DJ can play this.  And I think that the main reason to book a DJ is to have him play his version of what's going on right now and I try to avoid every track which everyone's playing. Of course, there has to be some sing-along moments. If you play house shows, there always has to be key moments everyone knows. But I really try to create a set that's different.
Who in the industry do you admire at the moment?
I admire Steve [Angello] for his creative stuff; I admire Axwell for his patience with music.
Do you have a mentor-like relationship with those guys?
Yeah, kind of. I listen to what they say and it's always interesting because neither Steve or Axwell has anything against my past, you know? Where as if I was a house guy trying to come into trance, it would be like, "Oh, this isn't trance." Where as the house guys are like, "Oh yeah, this is actually really great. Let's do it."
So they've welcomed you in and have been supportive. That's good. What drives you in your production as an individual? What is your ultimate goal?
My ultimate goal is to create a genre something in between indie, pop and house music where you go out and you actually listen to the music we play and not just wait for the dropped beat, you know?
You said that the 300th episode of your podcast [Tone Diary] is your last?
It's next week. Yeah, I think it's the last one. We'll change the name.
Are you changing the style at all?
No, not the style. I think Tone Diary changed me because I used to play so many different genres and so many different tunes and I think its style is going to be the same, a little bit of house, a little bit of trance, a little bit of electro, whatever. But I want to keep the same thing, you know, just need to change the name. 300 episodes? Imagine doing the same thing. I can edit it and spend like three months on a mixing show, it's a long time.
What's the current status on your Tone Diary label, the Spinnin' sublabel?
We actually closed that one. We're gonna close everything that has to do with Tone Diary and we will do something really new. It's going to be really, really big and we have some really nice partners in there.
You hinted at it but haven't given us a definitive answer yet, but any festivals on the agenda for this year?
I can't tell you yet. We'll see.
Random question for you that I've been dying to ask you all night. If you could have three of the four for the rest of your life, you have to give up one, which would it be? Acid, festival, champagne and bitches.
Acid. I guess my mom's going to be really proud of that answer. No, acid definitely, for sure. I mean the others ones… I love my girlfriends, I love the champagne and a festival's always awesome.
Good choice, me too. Anything else you'd like to add?
Thank you very much for reading this article and hopefully you guys will tune into my new radio show and see what's up. Thank you, peace out!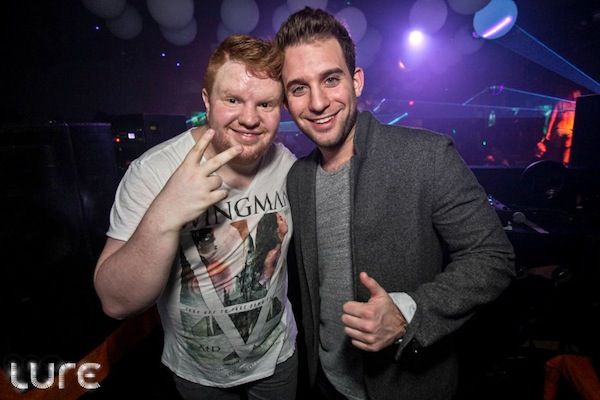 Check out our official EDMTunes playlist for the freshest tracks - updated weekly!