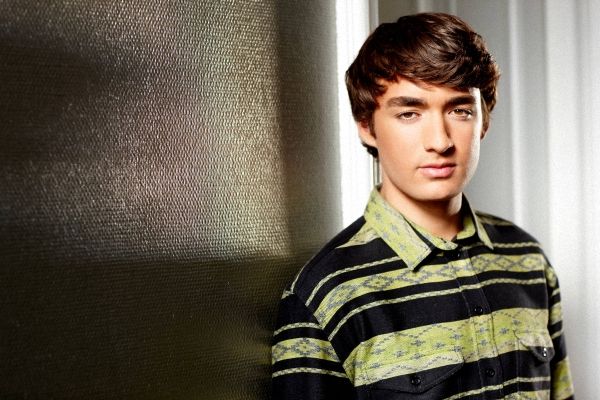 Oliver Heldens really snuck up on us in late 2013, but for good reason. A youngster from the Netherlands, his releases are uniquely spread across a wide range of dance music genres -something not many producers openly try to do. Of course, these changes of pace were the center piece of discussion in our exclusive interview, as we dug deeper behind his recent Spinnin' records hit, "Gecko." While definitely not a pure deep house or UK Garage style that purists will search for, "Gecko" is a perfect blend of the historic genres, intermixed with elements that may be more familiar to American dance music fans. After all, the more underground genres haven't caught on here yet, however, thanks to assistance  from Oliver's genre-bridging stylings, that may very well change in 2014. Check out what the young gun had to say about his up and coming career:
1. With 2013 being such a breakout year for you as an artist, what musical direction do you see for yourself moving forward? 
I will bring out some new stuff in the "Gecko" style and I'm developing that style/sound quite a bit.
2. What was the thought process behind "Gecko," since it was quite a transition away from your older productions.
It might look like a big change for others, but for me, it just came naturally. To create something like "Gecko," it took me months of work to develop that style, so it was not like: ''Hey, let's make something completely different today'' and *poof* there we have "Gecko."
3. What are your tour plans for 2014?
We have many great options, but I'm not sure which gigs I can announce. I will do some gigs in the UK, Germany, the Netherlands, Belgium, USA and maybe I'll do an Australia tour.
4. What do you think of the deep house revival movement [in the U.S]? Do you think it will penetrate the American EDM market? How did you feel about Spinnin' Records picking up 'Gecko' and releasing it on their label in regards to the deep house revival? 
Well, deep house is getting bigger and bigger, but there is still a big gap between EDM and deep house. The next big thing that will penetrate the 'American EDM Market' is something that really fills that gap. I hope stuff like "Gecko" will fill that gap.

Spinnin' is one of the big leaders in the EDM market, so it felt extra good that Spinnin' and Tiesto decided to release it. If I look at the big DJ support on Gecko, my guess is that the EDM market is definitely ready for this kind of 'deep house revival'
5. You have production skills across all genres, but which particular genre do you enjoy producing the most? Which one do you prefer to listen to when you're not producing? 
Over the last months and at this moment, I enjoy producing stuff in the same style as "Gecko" the most. When I'm not producing, I'm also listening a lot of house-y stuff, but I also listen to Drum 'n Bass, Hardstyle, and EDM sometimes. I really dig "the UK sound."
6. Do you use the music that you listen to as inspiration for production? What particular kind of music do you draw inspiration from? 
I think I do. I listened to a lot of Hardstyle over a year ago, so I was also influenced by it back then. You can hear that in my older productions. For my new "Gecko"-ish stuff, I drew inspiration from the house-y/clubby tracks from 2007/2008/2009.
7. Obviously with your versatile production skills, you're able to produce a wide range of style and sounds, which is exemplified by your recent releases. However, what direction do you plan on taking with your musical career in 2014? 2015? Do you see yourself gradually shifting away from your style of production in the near future?
I'm always trying to develop my style and I have a lot of experimental work-in-progress tracks, which don't sound like my current style that much. It's definitely possible that I will finish one of those experimental projects later and release it in 2015.