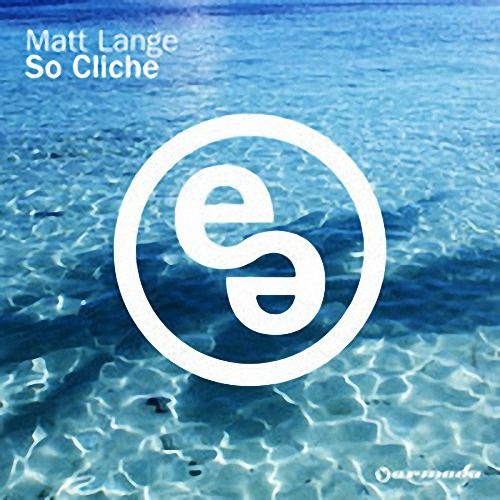 Anjunadeep heavyweight Matt Lange musical background is one that differs strongly from that of your average modern electronic musician; from singing in a boys' choir to later playing lead guitar in a metal band, his talents are as diverse as they are numerous. Richie Hawtin, Armin Van Buuren, Above & Beyond, Sasha and Annie Nightingale are just a handful of DJs that have been supporting his music in recent years.
The New Yorkers productions have been a core element of the Anjunadeep family, releasing two originals on the last deep compilation. But he sometimes appears on other notable dance music labels such as Morrison recordings, Play Me records and in this case Armada music.


Out on January 20th, "So Cliche" is a track that appears to show Matt having a bit of fun with the idea of "cliché" tech house, but since this is Matt Lange, there is clearly very little "cliche" about it except the name title. Textbook clicks and tweaks in the percussion build this track into a breakdown that offers pleasant acoustic chords under electric guitar riffs before dropping back into Matt's trademark release that hints at techno a little more than house. The darkness of the drop is then carefully balanced with the blissfulness of the guitars to a climatic section that isn't dissimilar to his classic "Rift".