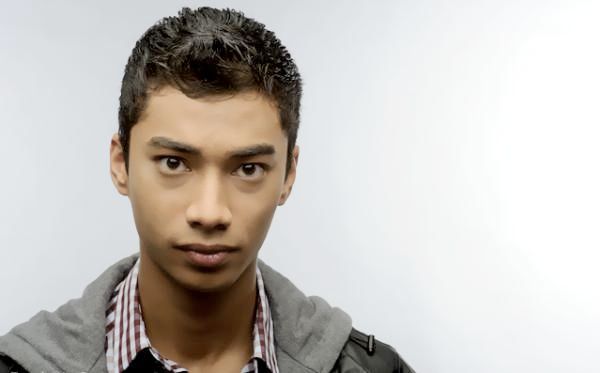 With a monumental year in EDM like 2013 now behind us, we must now shift our focus to what lies ahead for the following year in our beloved music scene. One of the things we here at EDMTunes are keeping track of is the up and coming producers for 2014. Meet Phazing Records' rising producer Michael Brun. At the ripe young age of 21, the Haitian native first broke out onto the scene in 2012 with his hit track "Rise," which was edited by Brun's mentor and Phazing's founder Dragan Roganovic, or more commonly, Dirty South. From there, Dirty South took Brun under his wing and helped guide him from pre-med college student, to promising musician and DJ. Fortunately for us at EDMTunes, we had the opportunity to interview the the up and coming producer over a nice cup of espresso coffee. In the interview we had the chance to touch on a variety of topics, such as his upbringing and how he first became involved with this music, leaving college and his pre-med track to pursue his music career, and his plans for this year as well. Throughout the duration of the interview, Brun was nothing less than respectable and genuine, showing the passion he has for his craft. After a successful release of his first EP, titled "Gravity," it is evident that Brun is here to stay, and we are very excited to see what he has coming next.

EDMT: First, I just want to say thanks for coming out tonight and taking the time out of your schedule to sit with me and talk.
Michael Brun: Yeah man, no problem.
EDMT: I think it's safe to say that you had a great year last year. You started to play your first couple of shows, released you EP, which is great by the way. If you could pick one moment that would be your highlight from the past year, what would it be?
Michael Brun: I think one of my favorite things was that I played in Haiti on the 22 of December and I haven't played there in two years. I'm from Haiti, so it was like a big homecoming show for me. The last time I was there, I played with Avicii and AN21 & Max Vangeli, when I was opening for them, and then this time when I went back it was like my own show. So that was really special for me. And it sold out too.
EDMT: How has the transition been from being a Pre-med student to pursuing a music career?
Michael Brun: It's been interesting, it's really been kind of a learning experience as I've been going along because there is not that much that kind of overlaps. Maybe one of the things is the work ethic followed through because pre-med takes a lot of focus to really do well, and I've tried to carry that through in my music career as well. Also I went to military school for all of that so I kind of had a structured environment growing up so it's been helpful in that way.
EDMT: When you were going to school, were you studying here in the States or down in Haiti?
Michael Brun: So I did schooling all the way to about 10th grade in high school in Haiti, and I started in French then moved into English when I was like 12. Then from 10th grade I went to a military school out in Indiana called Culver Military Academy. So I went there for my junior and senior year and then from there went to Davidson College and started Pre-med there.
EDMT: Do you ever think about going back and finishing up as a pre-med?

Michael Brun: I mean I would love to, currently I'm on leave. The whole idea was that I would take a leave to try out music full time and Davidson was incredibly supportive about the whole thing. I mean they were the ones that were kind of helping me figure out what to do because it's not easy to drop pre-med. It was a lot, but they were really supportive and gave me time to try it out and if anything happened I could always go back. And I was also on a huge scholarship so it was really a blessing.
EDMT: Where do you stand right now?
Michael Brun: Well, right now I'm on a three year contract for management and an agency and stuff so its kind of serious right now.

EDMT: So then this music thing is kind of working right now and rolling hahaha. Okay well my next question is what is the electronic music scene looking like right now in Haiti?
Michael Brun: It has grown a lot since I was a kid. I'd say the first big event was about 5 years ago now, in 2009 Steve Angello came to play. So that was a big turning point for the country, and it was in the same venue that I played at actually. And then after that the Earthquake happened which really devastated the country.

EDMT: You weren't there for that were you?

Michael Brun: I was in military school when it happened, but I was in the country 3 or 4 days before it took place. I have a lot of family so it was difficult but thankfully all my family is fine. But yeah, the music scene has really evolved over the last few years. Now I mean, in December they had people like Bob Sinclair, Michael Calfan, and then I played there so it's definitely growing big time
EDMT: How does it feel to work with an artist like Dirty South? Do you feel as though you have to live up to his work at all?
Michael Brun: I feel like the relationship that we've had has been kind of like, I looked up to him and guys like Swedish House Mafia, guys like Calvin Harris, I mean there are so many different artists that I listen to but especially like I guess that progressive very emotional sound. So, I guess the relationship would be that he kind of laid the framework in terms that I had my idea of where I wanted to go and then over the last year plus, I've been figuring out what it is that makes my sound unique and working on that and developing it. So yeah, it's been taking aspects from all these different guys that I look up to and finding something that separates me.
EDMT: We've noticed that some of your mixes are making it through to trance radio outlets, are you trying to merge the worlds of trance and progressive house?
Michael Brun: I'm not deliberately doing that but I feel like trance is moving towards progressive house in a way. So especially guys like Above & Beyond who has supported every release I've had since May, and guys like Armin and Dash Berlin who I did remixes, these guys who are more in the trance field, they've been looking at progressive artists and I guess my sound kind of resonates with them and the listeners. Yeah I don't really know it's not a deliberate thing it just happens with them. It's been cool though.
EDMT: We've also been wondering with a lot of the remixes that you've been doing, why not Animals? aha

Michael Brun: So basically all the remixes that I did were me showing interest in the artist. So with "Thinking About You" and Calving Harris for example I really liked that track and I met him in New York in February for Fashion Week and so I asked him, "Hey you know I love this song, but I noticed you don't have a package or anything, could you send the stems? I would just like to try it out. And he sent them, and said, "Wow you must be a mind reader because I'm doing the package right now." So basically every remix I've done has been me showing interest and by some miracle, the packages are done at the same time, and I'm able to get the stems and do the remixes. So all those songs are songs that I picked myself that I really wanted to do. Yeah, so I mean I think Animals is a great track, it's huge. But it didn't really appeal to me for a remix. It's more like I think the track is already doing so well on its own.
EDMT: So what is on the agenda for you right now? What is 2014 looking like? I saw that you are on the Coachella line up now, how excited are you for that?
Michael Brun: So that's like a dream come true, that's been one of the big ones I've always wanted to play and getting to play that this year is just wild. Yeah so basically last year I played upwards of up to maybe 30 something gigs. I didn't get to do too much because my agency really wanted me to work on production, getting as much music out as possible. So this year there is also going to be a lot of music, I've been doing a lot of originals versus remixes like last year. And so my agent and my manager has really been working on this big touring plan for the rest of the year, so I'm going to be doing a lot of shows. I don't have all the dates to announce yet, but it's a lot.
EDMT: What other festivals can we be expecting to see you play at?
Michael Brun: I'm definitely doing a lot more in the US, but I can't say yet. And I'm also doing some stuff in Europe. So yeah basically the plan is to tour Europe, the US, and South America. So it's a lot of good stuff coming up.

EDMT: Another EP maybe? Another album maybe in the future?
Michael Brun: So right now what I'm doing is finishing a lot of originals, more in the single format. But I have some really interesting collabs coming up, one of them being the Dubvision one. That's probably my favorite track I've done so far it's like really really nice, great vocals. I really look up to their sound, like I think they got a really emotional and powerful sound. And when we work together it just clicks. You can expect to hear it soon!
EDMT: Sweet. What first inspired you to pursue a music career? What got you into producing music to begin with?
Michael Brun: I played piano since I was six, my parents put me in lessons for that. I also did violin, I sang, and I did a lot of different musical instruments so it's been a part of my life for as long as I can remember. I guess I started production back when I was 16 and started up with mash-ups and probably really bad tracks that just sounded pretty terrible haha. So yeah, I just kept at it and now I'm 21 so I've been at it for about 5 almost 6 years now. So it was just a gradual growth of interest over the years, and the point where I started to take it more seriously was when I signed on to Hardwell's label Revealed which was in 2011 I think and that was kind of an indicator for me that maybe I can release stuff for real. And then it wasn't even a month later that I got contacted by Phazing and I just released a string of tracks on there, so it's been like a rollercoaster.
EDMT: That's pretty awesome. What inspires you now? How has it changed from when you first started your career? How often do you find new inspirations for your work?

Michael Brun: I guess what inspires me now, well I'm a little more influenced by live stuff, since I'm playing shows and I wasn't playing shows when I first started producing, so there may be a hint of that in my production. But I'm not actively trying to make club music, I'm more trying to make music that I like and that is emotional. I think that's first, the musical aspect and then the translation of "will this work in a club?" is second to me. And I think that's a little different from how a lot of people are doing it right now. It seems like everyone is trying to make bangers that are in your face and super loud, and that's cool like I appreciate and think that some of those songs are cool and some are really good. It's just for me, with my personality and I guess what I listen to I'm more towards the emotional.
EDMT: Yeah I can see and understand that. Obviously with EDM exploding everyone is trying to get on the bandwagon, everyone wants to be a producer, everyone wants to make a festival, and there are bangers after bangers coming out. And you can see less and less of what I consider to be quality music, and you can really see when someone puts their time and effort into what they want.
Michael Brun: Yeah, and I really believe that if I'm going to make a song, I want it to be the best song that I've made up until that point. Something that I really believe in, something that I really spent my time on and even if that means less music, it's going to be music that I love and hopefully the people will love it too.

EDMT: I agree. If you could give advice to people who want to get into producing what would it be? Obviously you've really been on the rise lately and you have been making your mark, getting tracks into the Beatport Top 10, and people have been hearing your name more and more. So for someone who has came from where you came from and getting here now, what would be the best advice you would give them?
Michael Brun: I would say, really figure out what you want your music to sound like. Have a vision of where you want to go and don't try and follow the hype because you're always going to be on the tail end of it. If you try and follow the hype, there is always going to be someone better than you, so that's one thing, carve your own sound. And I know it's cliche like I hear it all the time from other people too, but it's so important just to figure out exactly where you want to go and not care about what everyone else is doing, and that gives you focus. Another really important thing is don't give up, because you're going to get discouraged for sure and there's a lot of moments for every producer. I've talked to so many people who have told me that when you're working on a track you'll just be like "this does not sound good" and you really want to give up on it, but you need to have the patience and the determination to put it away if you have to or keep working on it and just developing your craft. It's about making mistakes and learning from them and improving.
EDMT: Well that is just about all of the questions we have. Again thanks for your time and we look forward to seeing what you have in store for the rest of the year!
Michael Brun: Yeah man no problem, anytime.