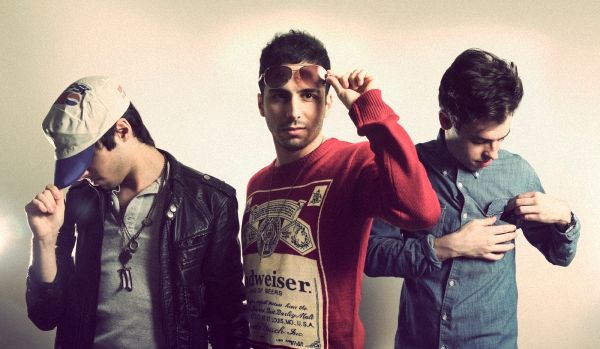 Hell yeah! Hardwell's Beatport #1 single "Dare You" with the recent EDM vocal specialist Matthew Koma gets a remix that is about to be the highlight of live DJ sets everywhere. Yes, the original is pure gold, but the money-loving trio Cash Cash takes it to a whole new level, giving it that drop that festivals/club venues crave. Premiered on Hardwell's On Air podcast, we hear that happy, upbeat, signature Cash Cash background beat behind Koma's vocals with some thick, grinding synths hinting in the background. Signed with legendary dance music imprint Big Beat Records, Cash Cash was definitely one of the breakthrough artists of 2013 and will continue to thrive here in the new year. Originally, you may have thought they had chosen their signature sound, with a thick, upbeat, dubby feel in their popular remixes to Krewella's "Alive" and Capital Cities "Safe and Sound," but with this tune, it seems as though they could really switch things up. Get the track off Revealed Recordings via its upcoming release.
Hardwell feat. Matthew Koma – Dare You (Cash Cash Remix) | Beatport

Check out our official EDMTunes playlist for the freshest tracks - updated weekly!