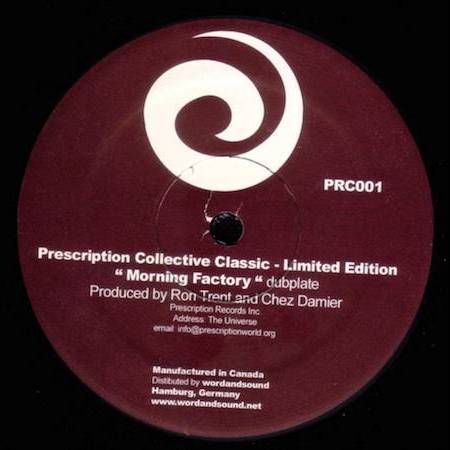 If you take a look at the Beatport Top 100 tracks these days, there's a good chance the second-most popular genre tag in the mix will be "deep house". The soulful subgenre has recently experienced a resurgence in popularity, likely as a response to the mainstream media's approach in placing all other electronica sounds under the umbrella term of "EDM". Deep house has been "regular" house music's jazzy, soulful cousin since the earliest days of Chicago house in the 1980's. While one can dispute over and over again what qualifies as "deep", expert music journalist
Philip Sherburne
over at SPIN lays down the law in his top 40 all-time list.
This isn't your average, deep-inspired Disclosure bubblegum. Not even 2013's UK #1s from the genre (like that of Duke Dumont or Storm Queen) make the list. To get to the best of all time, we have to dig deeper into history, and take a listen to the tracks that changed the game. Spanning 27 years, the list features plenty of influential songs from the 1990's and early 2000's.
Chez N Trent's
"Morning Factory" (1994), a hazy, nine-minute number, takes first place. On SPIN, you can read what Sherburne has to say about each track, and stream them from YouTube as you do it. It's intriguing to consider the wide history of the genre before diving headfirst into the deep end, and this list certainly helps tell a story. Check it out, and listen to Chez N Trent's number one below. Also, be sure to check out our weekly house music series,
Adventures Down the Rabbit Hole
, which covers new releases in deep house, along with many other more traditional sub-genres of house music.
SPIN's 40 Best Deep House Tracks of All Time:
40. Steffi – Sadness (2011)
39. Faze Action – In The Trees (1996)
38. Tensnake – In the End (I Want You To Cry) (2009)
37. STL – Silent State (2009)
36. Fallout – The Morning After (Sunrise Mix) (1987)
35. Axel Boman – Purple Drank (2010)
34. Omar-S – Psychotic Photosynthesis (2007)
33. Luomo – Tessio (2000)
32. The Other People Place – Sorrow and a Cup of Joe (2002)
31. Kerri Chandler – Atmosphere EP (1993)
30. DJ Koze – Cicely (2007)
29. Justin Martin – The Sad Piano (2003)
28. Andrés – New for You (2012)
27. Roy Davies Jr. feat Peven Everett – Gabriel (1996)
26. Dream 2 Science – My Love Turns to Liquid (1990)
25. Bobby Konders – The Poem (1990)
24. N.Y. House'n Authority – Apt 3A (1989)
23. Amanda Project – Cascades of Colour (1998)
22. Storm Queen – Look Right Through (2010)
21. Gunnar Wendel – 578 (Omar-S Rude Boy Warm Mix) (2010)
20. Robert Owens – I'll Be Your Friend (1991)
19. Iz & Diz – Mouth (Brad Peep's remix For Friends) (2002)
18. E.S.P. – It's You (1986)
17. Romanthony – The Wanderer (1993)
16. MK feat Alana – Love Changes (Deep Mix) (1993)
15. Earth People – Dance (1989)
14. Chez Damier – Untitled (1993)
13. Cajmere ft. Dajae – Brighter Days (1992)
12. Black Science Orchestra – New Jersey Deep (1994)
11. Frankie Knuckles Presents – Your Love (1987)
10. Mr. Fingers – Can You Feel It? (1986)
9. Saint Etienne – Only Love Can Break Your Heart (Masters at Work Dub) (1991)
8. Theo Parrish – I Can Take It (2001)
7. Moodymann – J.A.N. (2001)
6. Round Two – New Day (1995)
5. Crustaticajmeon – Flame (1997)
4. Blaze – Lovelee Dae (1997)
3. Joe Smooth Inc. feat Anthony Thomas – The Promised Land (1987)
2. Pere Badrock – Deep Burnt (1999)
1. Chez N Trent – Morning Factory (1994)