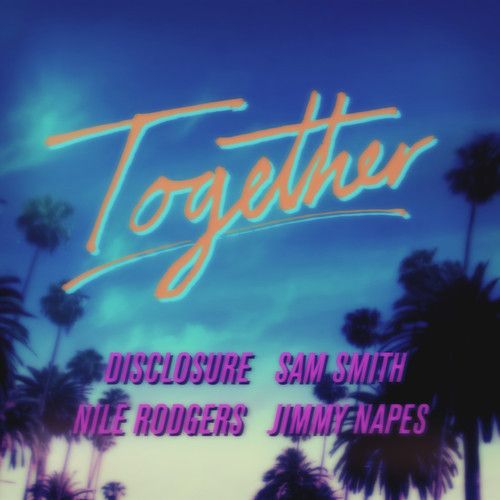 2013 has been the year of Disclosure-mania. The duo's British invasion has swept both house and pop music fans away with their certified-gold debut album Settle, selling out venues around the world along the way. And if you thought you couldn't get enough of them, think again: their new collaborative record, "Together" is available to preview now.


Disclosure fans might want to latch onto this track as their own, but there are so many other awesome artists performing on it to consider. A great "electronic dance" track is often great because of the contributions from artists outside the boundaries of the genre. And that's where these guys come in. First up, Nile Rodgers, the legendary disco/pop/R&B producer. You can thank him for countless megahits of the 20th century (he played in the 70's group Chic ("Le Freak"), and produced albums by David Bowie and Madonna), and this year he played the guitar riff on a little Daft Punk number called "Get Lucky". Nowadays, he's experiencing a resurgence as a sought-after producer, as today's stars look to the earlier disco days for inspiration.
There's also Sam Smith, the British vocalist you've already sung along with on the Disclosure single "Latch", and songwriter Jimmy Napes, responsible for some previous Disclosure tracks. Aptly titled, "Together" truly showcases the best of the old-school and the up-and-coming. The funky guitar, vocals, and bass align in a beautifully soulful way, without any gimmicks or ridiculous build-ups. It's just good music. "Together" follows up their recent release, "Apollo". Hopefully we'll be hearing more from them in the future, as they're about to hit the US on tour!