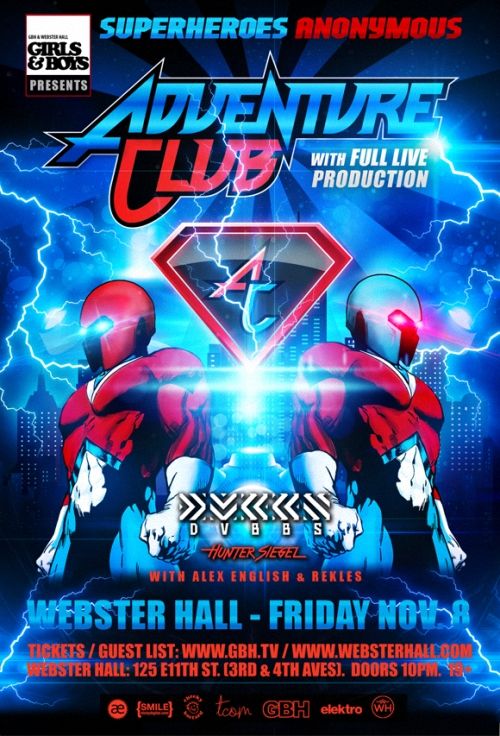 Girls & Boys has been killing it for years here in NYC, bringing some of the best in dubstep, electro, UK Garage, bass music & all around massive beats to the kids every Friday night. Alex English has curated an amazing line-up of talent over the years, steadily increasing the exposure of dance music among the top 40/hip hop crowd. Every week more and more people leave the floors where 80's, oldies, top 40, and hip hop is spun and Girls & Boys solidifies its reputation as the place to be on Friday nights.

This Friday, the Superheroes Anonymous tour rolls in to Webster Hall and I can only fear for the structural integrity of the building's foundations. Residents Alex English & Rekles are supporting the chart-topping DVBBS and the prodigious superheroes of bass themselves, Adventure Club.  Hunter Siegel brings some faster & still ridiculous big room sounds to get you ready for bassface o'clock. Check out the sounds below and see you on Friday. Grab your tickets here
Check out our official EDMTunes playlist for the freshest tracks - updated weekly!