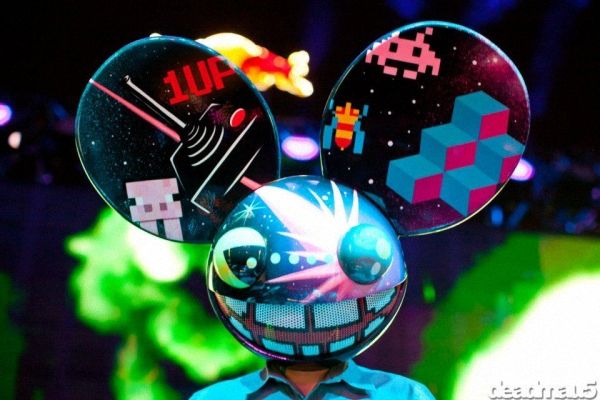 Today, Astralwerks Records and deadmau5 have announced a partnership that will see Astralwerks be the sole distributor of not only all deadmau5 music, but also of all releases under Joel's very own Mau5trap imprint.  Of course, Joel will retain all creative control of Mau5trap, allowing him to continue to grow a label that has previously hosted the likes of Le Castle Vania, Feed Me, and Foreign Beggars. Here is a snippet from the official press release:
In their exciting new partnership, Astralwerks will be the U.S. home to future deadmau5 artist releases and the exclusive distributor and label partner for deadmau5's imprint mau5trap recordings. This two-tiered agreement, encompassing both deadmau5 as a global label partner with mau5trap and as an Astralwerks roster artist for the U.S., is the first of its kind for Astralwerks.
And, of course, the obligatory Twitter posting:
BIG NEWS TODAY! happy to announce our partnership with @deadmau5 + @mau5trap!! http://t.co/t6wU34VQpk

— Astralwerks (@Astralwerks) October 14, 2013
The first order of business between these two will be releasing the new mau5trap compilation album We Are Friends Vol. 2 on November 12th. This album will feature two brand new deadmau5 tracks, "Your Ad Here" and "Suckfest9001", and pre-ordering will be available starting on October 22nd. It's an interesting and, to quote Joel, "BIG" partnership indeed. Considering that Astralwerks houses such names as Eric Prydz, The Chemical Brothers, and that one Swedish mafia group, we should expect big things from this re-location of power. Regardless of his criticisms, Joel Zimmerman is without a doubt one of the most talented producers out there and this partnership should only help his continued rise to the top of dance music.
Here is the official track list to We Are Friends Vol. 2:
1. deadmau5 – Your Ad Here
2. deadmau5 – Suckfest9001
3. BSOD – Super Breakfast
4. Aron H – Entrance
5. Eekkoo – Lekture
6. Heat Maxwell – FreakShow
7. James Njie – In Transit
8. James Njie – The Right Time
9. Kairo Kingdom – 3030
10. Kairo Kingdom – Machine Empire
11. Al Bizarre – Crime