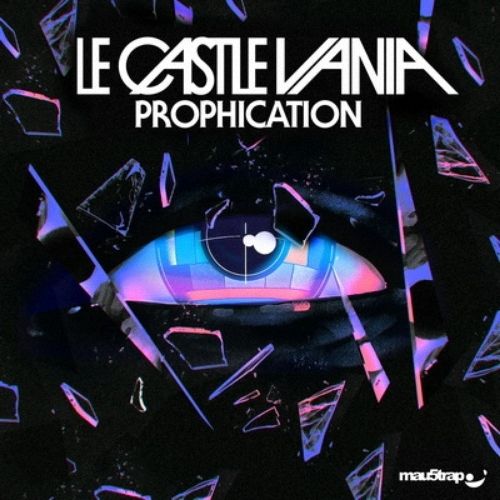 Le Castle Vania – Prophication EP
Genre: Electro House | Label: Mau5trap Records | Release Date: 02 Sept 2013
Buy On Beatport | iTunes
Le Castle Vania has been hidden within the shadows for quite some time, but that's because he's been in his cave crunching out new tunes for us. Hot off Mau5trap's press, Le Castle Vania presents us with his new EP entitled Prophication. This solid 4-track EP is something completely different from what is out in the scene right now and it's surely going to make a drastic impact.
Prophication projects  darker, more edgy sounds. "Raise the Dead"  features metal/ punk – tinged vocals (provided by Norma Jean front man Corey Brandon) over aggressive, complextro synth work, making for a unique electronic track that explodes with old school rock energy.  "Disintegration" dives back into more familiar territory, featuring the female vocals of Ming & Lena Wolf, and eventually dropping into an energy-splashed, 4×4 beat overlaid with laser-like ticks and a gritty organ melody.
Check out the rest of the Prophication EP mini-mix below and get your hands on this EP today on Beatport or iTunes.