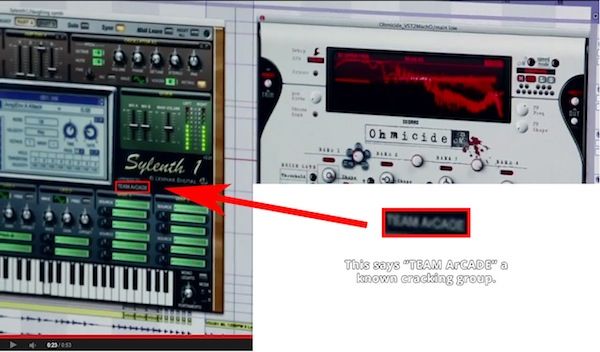 Earlier this week, tension boiled over amongst Steve Aoki's fanbase regarding a cracked software that he was caught using on his road laptop during the production of "A Light That Never Comes" . Reddit was the first to report this ordeal, having zoomed in on the image and froze the frame. All hell broke loose these past couple of days as the shit hits the fan. However, many sites and readers were quick to come to conclusion without seeing the whole situation through.

Earlier this morning, Steve Aoki provided the following statement on his website to clear the air regarding the speculations:
It's recently come to my attention that some fans on Reddit caught a screenshot of a pirated software plug-in from a recent Youtube clip I did with Linkin Park. To clear the air, I have owned the properly registered plug-in, Sylenth, for over 4 years now on my studio computer. I've included both the receipt and a screenshot of the actual plug-in below, purchased by my faithful assistant Jacob Lee. This is the computer I do all of my production on, including "A Light That Never Comes" with Linkin Park.

However, the honest truth is that screenshot is in fact of my road laptop (the laptop I DJ with). I go through 5 or 6 of them a year, usually purchasing them while on the road. After my last purchase, I had asked my road team to help me load in my production software and apparently they didn't ask Jacob for the authorization code for Sylenth and installed a pirated version.

So my apologies go out to the good people at Lennar Digital and a big thank you to my fans that caught the mistake which has since been rectified.

Sincerely,
Steve Aoki
To top it all off, he was also to provide proof of purchase through his assistant, Jacob Lee's, Paypal.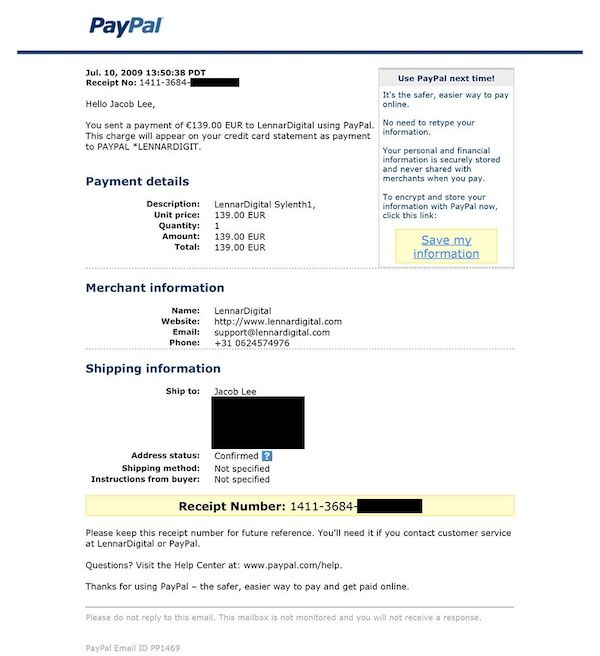 So in the end, who's to blame for all of this…if there's anyone to blame at all? We'll let you decide.