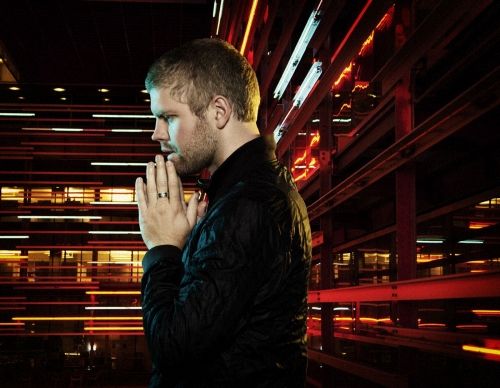 Calling all Morgan Page fans! The American producer has announced an epic upcoming tour. It is a bus tour of North America with extensive dates starting mid September in Los Angeles and then ending in late November in Southern California. The tour will span 12 weeks with 50 stops, and not just in the common big cities! So all you fans that live in states that aren't often graced by your favorite artists, get ready for Morgan Page Presents!

Morgan Page has been busy this summer touring around the world and playing the festival circuit, but he has also been in the studio producing and mixing. Throughout the summer, Page has given us tastes and glimpses of some new bootlegs and a new release, 'Your Love'. Apparently there is much much more coming our way and it will all be featured on tour. If that's not enough, Page has garnered a stellar supporting line up of young talented artists to go on tour with him, featuring the likes of  Project 46, Walden, Audien, Maor Levi, Beltek and Topher Jones.
This is going to be one massive tour with unexpected twists and turns! Stay tuned for more upcoming details and prepare for Morgan Page Presents!
Morgan Page Presents Tour Dates:
September 13: Club Nokia LA Live, Los Angeles, CA
September 15: Maya Beach Club, Scottsdale, AZ
September 18: Surrender, Las Vegas, NV
September 19: Rialto Theatre, Tucson, AZ
September 20: Sunshine Theater, Albuquerque, NM
September 21: SKYLAB @ Denver Coliseum, Denver, CO
September 22: Midland Theatre, Kansas City, MO
September 25: Miramar Theatre, Milwaukee, WI
September 26: The Gathering @ TomorrowWorld,, Fairburn, GA
September 27: Forever Festival, Detroit, MI
September 29: Groove Cruise, Ensenada, Mexico
October 2: Epic Events Center, Minneapolis, MN
October 3: Segredo, Madison, WI
October 4: Concord Music Hall, Chicago, IL
October 5: Rendezvous, Buffalo, NY
October 10: Beta, Waterloo, Ontario, Canada
October 12: Scottish Rite Cathedral, St. Charles, MO
October 13: Guvernment/Koolhaus Entertainment Complex, Toronto, ON, Canada
October 17: Higher Ground, Burlington, VT
October 18: Best Buy Theater, New York, NY
October 19: Sound Garden Hall, Philadelphia, PA
October 21: Haven, Atlantic City, NJ
October 24: Ram's Head Live, Baltimore, MD
October 26: Firestone, Orlando, FL
October 30: Mansion, Miami, FL
October 31: Amphitheatre, Tampa, FL
November 2: Ampersand, New Orleans, LA
November 6: South Side Music Hall, Dallas, TX
November 7: The Texas Music Theatre, San Marcos, TX
November 8: Stereo Live, Houston, TX
November 9: Buchanan's Event Center, El Paso, TX
November 13: Park City Live, Park City, UT
November 14: Knitting Factory, Boise, ID
November 15: Showbox Sodo, Seattle, WA
November 21: Flashbacks, Kelown, BC, Canada
November 23: Commodoore, Vancouver, BC, Canada
November 25: XS, Las Vegas, NV
November 29: Avalon, San Diego, CA
November 30: Yost Theater (All Ages Matinee), Santa Ana, CA
November 30: Yost Theater (21+), Santa Ana, CA