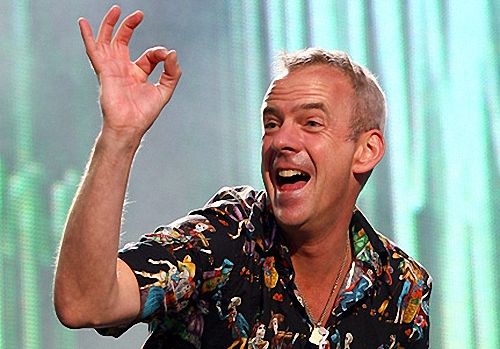 I'm sure you all remember that terrible scare last year in regards to the possibility of an "EDM Idol" type reality competition show airing at the behest of music industry behemoth Simon Cowell, as well as the massively-widespread collective shouts of joy once word spread of the trouble with its production company and at the concepts' ultimate stall out. However, new details are continuing to emerge about what was happening behind the scenes at the time, and Fatboy Slim has come forward to share his piece of the story with the UK publication The Sun this past week.

Fatboy Slim (aka Norman Cook) stepped up and let Simon know in no uncertain terms that he was beyond not interested in his proposal…so much to the point that he urged Simon to abandon the concept for the show altogether. Norman told The Sun that "As dance music gets taken over by people like Cowell it becomes about being famous and money, the nasty side which I think for years it was relatively free of. Kids grow up thinking to be a DJ, you've got to be sexy and bling… It's not about that. I'm glad that's one bandwagon he didn't jump on." So are we, that's for sure!
Norman ended with a further callout to Simon [also assumed towards other media moguls looking to capitalize on, and commercialize a piece of, the EDM pie as well] pleading "please don't do it. It'll ruin it for the rest of us." Kudos to you, Fatboy Slim, for keeping our supposed "bubble" from popping ,even for a little bit longer.