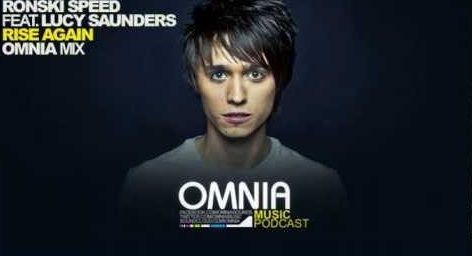 Ronski Speed feat. Lucy Saunders – Rise Again (Omnia remix)
Genre: Trance | Label: Euphonic Records | Release Date: 29/7/2013
Fresh out of the Ukrainian underground in 2012, Evgeny Smirnov (Omnia) has hopped on the fast track to fame in the last 12 months. He crushed his way into the DJ mag top 100 DJ's to #58 in just one year, and his name is already standing out in front at renown festivals and concerts, showing no signs of slowing down his pace. With this beautiful remix of Ronski Speed and Lucy Saunders' rise again, he shows us the time of Omnia is just beginning. Keep an eye out for this new elusive Ukrainian DJ,  because this won't be the last time we hear of him. Pick up yourself this track when it is released July 29th.