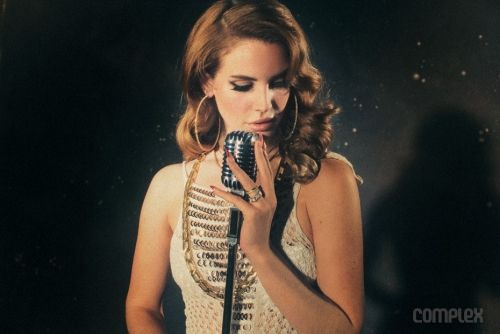 Tune in for the premiere of our multi-episode feature of often-remixed mainstream radio artists
There are a growing number of mainstream radio artists that whet the appetite of an increasingly-large array of electronic music producers with each new release, and we figured why not spotlight some top remixes of a variety of (previously) radio-friendly tracks in an individual artist-focused episodic format. The emotive Lana del Rey was our first chosen artist spotlight for the kick-off of this new EDMTunes series.

Ever-growing in popularity, the New York City songstress is self-described as being a "self-styled gangsta Nancy Sinatra" who often features a cinematic feel in her releases…coupled with an almost indie hip-hop vocal cadence. Whether it be because of her sultry emotional vocals or due to her captivating production style, Lana has been a magnet for producers looking to remix her tracks into one (or more) of the electronic music sub-genres. There are so many killer remixes for many of her tracks out there, I figured I'd toss you out into the deep end with the 6 different sick track mixes spotlighted below…then you can find your way back to shore – or not, and then you can  delve even deeper into the world that is: Lana del Rey remixed.
Summertime Sadness (Cedric Gervais Remix):
Young & Beautiful (Marcus Schossow Summer Remix):
Blue Jeans (Aviator's Remix):
Ride (Barretso Remix):

Born To Die (Gemini Remix):
Without You (Kill Paris Remix):
Did we overlook any of your favorite Lana remixes? Or is there another mainstream radio artist whom is often remixed into our lovely world of electronic music that you would like to see in an upcoming episode? Shoot us a comment below and let us know what you think!