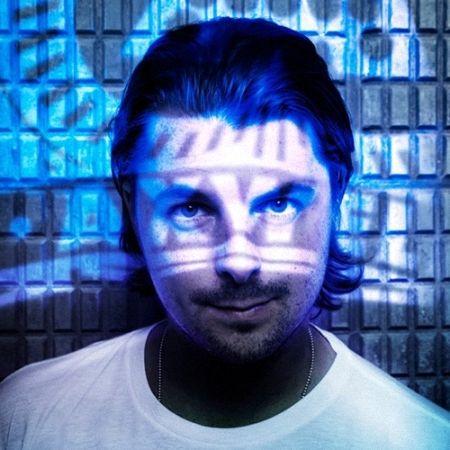 "You just need to have your foot in both of those worlds, because it can be a bit boring if people get stuck into just making functional music."
With the breaking-through of electronic music into the world of popular culture, we are bound to come across mainstream news stories that rub us (the fans) in a wrong way – one which portrays a skewed-sense of the scene reported on by outsiders-looking-in. However, in this interview with Axwell by Kia Makarechi of the Huffington Post, it shows that those tides may be beginning to change. In an insightful and informative interview, former-Swedish House Mafia member Axel Hedfors opens up candidly to Mr. Makarechi on a variety of topics including life after SHM, TomorrowWorld, his initial (and final) opinionated conclusions on the new Daft Punk album, to his insight on how to prevent house music from becoming boring.

As a reader, it was refreshing to see such an intelligent and insight-based approach to an (electronic dance music-based) interview, as opposed to some of the "fluff-piece interviews" I have come across in other mainstream news mediums in the past recent months. One can only hope that our world and genre is finally gaining the credibility it (rightfully) deserves…because let's face it: how are reporters going to try to demean our PLUR culture by throwing the "drug card" somewhere within every story related to electronic music, but allow hip-hop/rap acts to maintain their supposedly-legitimate mainstream pop culture credibility while continually demeaning women and explicitly promoting drug-usage/violence within their songs? But I digress; I am just pleased to see outside perceptions of our world finally exhibiting some tact and offering legit insight into our culture. <Editorial rant: /end>
Quickly, I am just going to touch on a few of the topics covered in the Huffington Post article, and link to it directly at the end of this piece so you can read it in its entirety – if so inclined!
On SHM:
In previous HuffPost interviews: Sebastian Ingrosso has said his life post-SHM "is fun now" and Steve Angello has described SHM as "a humongous monster" that "wasn't fun anymore." Leaving many to question whether or not there was an underlying feud within the supergroup. Axwell maintains that wasn't the case in that, "It's very easy, [Ingrosso and I] live in the same town, and Steve lives in LA. Its much easier for Seb and I to collaborate…its really that simple." Geography is killer sometimes, ask any fan who lives hundreds of miles from the nearest electronic music shows/festivals. We feel your pain guys.
However, life for Axwell post-SHM hasn't been that simple, as he states that "[life] might even be more of a heart attack after [finishing the tour] than before." Referring to this production of "Center of the Universe" and working at his residency at Ushuaia with Ingrosso. Axwell waxes nostalgic with Kia longing for the days of the "rich hippy" culture that unfortunately has given way to EDM-popularization on the party island complete with tiny dancefloors and ridiculous VIP bottle service tabs taking center stage (among other things).
On TomorrowWorld:
Being named as one of the over 300 acts slated to appear in Georgia this September for the kick off of ID&T's first American festival installment, Axwell says that "it's definitely not just another gig, because it's the first of its kind for me in that part of America…it's going to be interesting to see how the crowd will be and that's what I'm most excited about…for me, it's all about the crowd" Something that I am also way interested in seeing – the demographics and the overall feel of a massive electronic music festival in rural Georgia. Very on-point question, indeed, Axel.
On Daft Punk:
Axwell's initial reaction to Random Access Memories echoed Diplo, "because of the [immense hype] telling everyone that [the album] was God's gift to man, that kind of built up the inspirations quite a bit…and when I heard the album, I was like 'WHAT?!' I was cringing and couldn't listen to it because I used to worship them, I was feeling sick." But then as Axwell got past the hype machine and "listened to it for what it was – I started to get it." Axwell says that he treats the album a background listening piece and then he understood what Daft Punk was going for: "So, once again, they've proved their point to me." These musings leads directly into how Axwell feels that dance music has "lost its way" in pushing creative boundaries in order to cater to what the masses are craving.
On House Music:
Axwell feels that there are too many producers nowadays going for the same "harder" driving basslines and typical riffs that SHM helped to popularize. He states that there must be a balance of what he refers to as "functional music" (aka the music you drop/create to elicit a certain reaction on the dancefloor) vs. pure musicality (which isn't always a "banger" or able-to-be-fit into a specific sub-genre). "You just need to have your foot in both of those worlds, because it can be a bit boring if people get stuck into just making functional music."
Immediately, Axwell cites "Center of the Universe" as his attempt at keeping his foot in both of those worlds. Hopefully others take this sentiment to heart, because at times it does seem like certain "new releases" feel like total rehashes of a conglomeration of past tracks that don't exude much individual creativity. Axel continues, "There are some tricks to get the crowd jumping. It's really difficult to combine those things – the more musical you get, the less banging it's going to be."
Axwell continues along these lines throughout his Huffington Post interview and shows commendable insight into what many have claimed as the death of electronic music. However I hold to the belief that, as long as we are self aware of the trends (both positive AND negative) evolving within our beloved genre of music…producers will be able to keep their beats fresh and exciting without giving in TOO much to the 'functional music' train. To read the article in its entirely and get the full picture, check it out here.