On April 22, 2013, the best album of the year so far was released on Anjunabeats. And unless you are an Anjunabeats devotee or trance geek, you probably missed it.  Andrew Bayer's If It Were You, We'd Never Leave is a monumental album for electronic music.  With all the recent surge in news regarding the staying power of the dance music scene, the so called "EDM bubble", and the constant chatter revolving around DJ's having little to no originality in their Beatport top 10-laden sets, Andrew Bayer's career-defining album is a breath of fresh air.  Even though it has been released for quite some time (just over one month), given the current commotion about the necessity for innovation in electronic music, I felt it appropriate to revisit, hype up, and dissect this absolute masterpiece of an album, along with introducing those that are not familiar to the genius that is Andrew Bayer.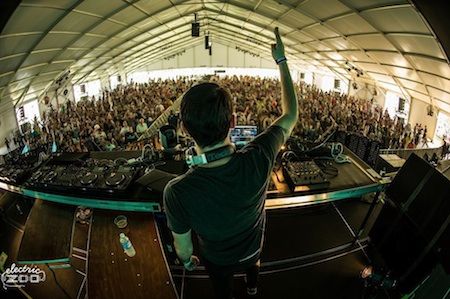 A major contributor to the Above & Beyond's powerhouse label, Anjunabeats, Bayer is perhaps best known (currently) for his massive trance tracks. Anjunabeats favorites "Keep Your Secrets" featuring Molly Bancroft, "In and Out of Phase" featuring Kerry Leva, and "England" have solidified the Washington D.C. native as a major player in the trance world.  Bayer's tracks have received consistent playtime on the likes of A State of Trance, and of course, Above & Beyond's Group Therapy radio. Considering this, perhaps the most interesting observation about this phenomenal producer is that his two studio albums, It's Artificial(2011), and the album headlining this article, If It Were You, We'd Never Leave, have zero 4/4 beat tracks on them.

With influences from hip hop, hints of glitch music, downtempo beats, and ambient music, this album is a step away from everything that has begun to define electronic music.  There are no bangers, yet there are singles that pop out at you with incredible emotion.  There are no pointless tracks that simply take up space for the sake of taking up space.  There are no generic formulas being followed.  If It Were You, We'd Never Leave is a sixteen track experience, a journey through a rocky, post-apocalyptic, yet serene, landscape on the surface of Andrew Bayer's mind.  Not since BT's This Binary Universe has an album put it all together in such a unique way as to legitimately progress electronica into a new direction. This is not an album you play to light up the dance floor, but one you listen to warm your soul with the full range of human emotion.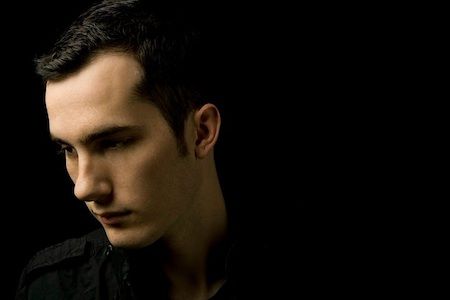 I won't be reviewing and describing every track in great detail in this piece, as that would be doing the album an injustice. It is not meant to be listened as sixteen separate pieces of music.  While tracks such as "Lose Sight", "You Are", and "Echo" are phenomenal as stand alone tracks, they are exponentially more impressive as pieces of an intricate journey that spans the entire album. Andrew Bayer has mastered the art of sequencing his music in order to achieve a roughly one hour long electronic symphony.  The slow, fairly mellow yet dark glitched synths, coupled with a piano melody found in "Opening Act" meld into the even darker, urgency building, glitch-hop-esque "Doomsday". The track oozes of true feeling.  One can almost reach out and touch the sense of doubt, anger, and uncertainty that's wrapped tightly around "Doomsday", like an enshrouding veil. All of a sudden, the veil is every so slightly lifted; the urgent build up dissipates, and a slight reassurance builds as female voice quietly begins to echo over a still foreboding piano on "It's Going To Be Fine".  The feelings of doom and urgency, so carefully crafted in "Doomsday", are slowly swept aside, as Bayer conveys a sense of reassurance to the listener.  His progression of emotion can really be seen in this track. The beginning still carries the feelings that were created in "Doomsday"; however, by its end, as it progresses into "Let's Hear That B Section Again!", there is almost none of it remaining. The grittiness of the opening two tracks are completely swept away.  "Let's Hear That B Section Again" is completely devoid of a drum beat. Instead, it conveys its message of calm with inorganic sounds and scratchy, oscillating, harp like synths.  The listener is finally brought to the first true single of the album, "Lose Sight" feating Ane Brun.  An R&Bish (Andrew Bayer's twist on it, anyways), poppy, uplifting track with a catchy drum beat, acoustic guitar chords, and an absolutely ingenious, yet simple, piano melody that can't help but stick with you.
As "Lose Sight" wraps up, one can only smile that the journey is only a third over, and another eleven tracks remain.  I don't want to ruin the experience of forming your own little world with the building blocks that compromise this one hour long masterpiece, so I will leave it up to you, the reader, to listen to the rest of it.  It is incredibly difficult to describe with words exactly what  Bayer is employing throughout this album, in terms of a specific sound or synthesizer; it is quite evident form the very first track that much more than simple VST-based production went into this body of work.  The organic chimes in tracks deeper in the album, such as "All This Will Happen Again", transport the listener to an open field on a sunny afternoon, somewhere in the world that Bayer has so carefully constructed.  The harshness and dance floor-geared themes that are all the rage in EDM production these days are nowhere to be found, yet their influence can still ever so slightly be felt, thanks to Bayer's mastery of blending his entire range of ability.   It is an experimental, unique, album that illustrates the abilities of a true master of audio at work, as he tries to tell a story through a never before heard combination of sound, melody, and composition.  Do yourself a favor and pick up a copy of this album. The soundcloud versions of songs are edited down, and one simply doesn't get the same experience as listening to every minute of this Album of the Year-worthy piece of music. You will not be disappointed.  Get out your favorite pair of headphones, sit back, and relax.  Let the music wash over you until you never want to leave.  Welcome to the world of Andrew Bayer.