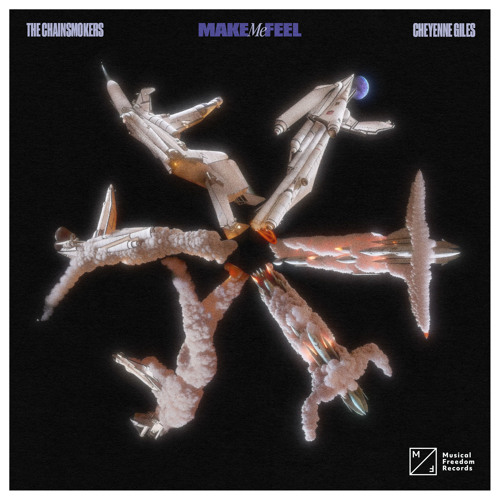 The Chainsmokers x Cheyenne Giles – Make Me Feel
Popular duo Chainsmokers and U.S vocalist, Cheyenne Giles release their new contemporary house song 'Make Me Feel' days after the new year. A upbeat tune that keeps energy for its short play time and provides a new flavor to their loyal fans. The duo originally gained traction for their 2016-2017 popular tracks 'Closer' and 'Something Just Like This'. Both tracks are well over a billion streams on multiple streaming platforms.
'Make Me Feel' is bringing a new groove and a higher BPM than The Chainsmokers fans are use too. The track is mainly made up a funky like bass synth that changes forms through out each section and Cheyenne's vocals. The two combine to build and release energy throughout making a perfect and danceable rhythm. Every sound fits perfectly in this new atmosphere the duo is creating in their new production.
Overall, The Chainsmokers innovated and came up with a new recipe. They are exploring their music taste. Also, testing their abilities to spread themselves across EDM as a whole and not their usual pop music hit. Together, the two are unstoppable and ready to shock the world again like they did with their Memories: Do Not Open album.
The Chainsmokers x Cheyenne Giles – Make Me Feel | Stream