Vintage Culture has just released his official rework For Three Drives 'Greece 2000'. Joining forces to reimagine a '90s dance classic, Vintage Culture and Three Drives each brought their own quirks into the mix to produce a record that remains faithful to the original's essence. The unmissable melody instinctively triggers fond memories of velvet horizons and salty breezes, with a dream-induced break to highlight the nostalgic nature of the track. 'Greece 2000' is back on the dancefloor!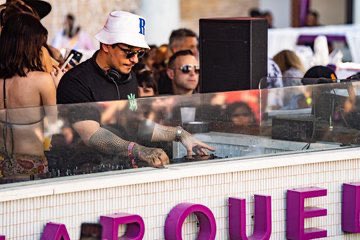 Teased during some of Vintage Culture's biggest global sets (including his Cercle show in São Paulo, Brazil), this classic incarnate has been tantalizing the Brazilian artist's fanbase for months before finally seeing its release on Armada Music today.
Greece 2000
Three Drives are the Dutch progressive trance duo behind the 1997 global hit, 'Greece 2000'. It went on to conquer European clubs and dance floors. 'Greece 2000' peaked at #12 in the UK Singles Chart, and reached #1 in its Dance Chart. Their productions garnered the likes of Paul van Dyk, Armin van Buuren, Paul Oakenfold, Tiësto and Pete Tong. Since its release, the track has been remixed over fifty times! And now, Vintage Culture is ready to add his name to that long list of producers.
Vintage Culture Joins Greece 2000 Legacy
Vintage Culture has risen to international stardom through his songwriting, studio productions, and charismatic stage presence. Already a household name in his homeland of Brazil, he ascended to the #1 selling artist on Beatport and #1 Most Played Producer on 1001Tracklists last year.
Vintage Culture tracks have truly become a statement towards Latin house and the entirety of its power inside the scene. Through a completely unique reidentification of the genre, the Brazilian DJ/producer has made his mark inside the house scene. He's worked with countless names around the industry. And now, he's back with a new track that will delight both fans and artists. Certainly, a force to reckon with.
Stream 'Greece 2000' by Vintage Culture & Three Drives out now!