The city of Miami is known for its annual spring break. Students from around the country travel and vacation at the highly-renowned beach and nightlife spot. However, with the pandemic still looming among the U.S., it seems that the city will not be seeing another annual spring break once again.
After talks of a mass weekend-long event to celebrate the vacation week, it seems that public officials are going against the idea. The March festival expected to see a variety of city-sponsored dance parties and concerts in South Beach. Unfortunately, interim City Manager Raul Aguila, who initially agreed to the event, is retracting his decision in a memo attached to Wednesday's commission agenda.
Aguila is suggesting that the city "concentrate on additional enforcement efforts this year" instead of holding the event. This Wednesday, the City Commission will make a final decision.
According to a statement, he states "COVID numbers are increasing so I don't think it's the appropriate time to roll out a pilot program for spring break programming that includes DJ on the beach events, dance parties and live concerts,." He continues, "Let's face it, enforcing mask wearing and social distancing under these circumstances is going to be challenging."
The spring break event, organized by Tom Bercu Productions, will take place on the beach and in Lummus Park from Thursday – Sunday, sometime in March. Although the plan for the event received positive feedback, there is still a concern as to whether it is safe to hold it.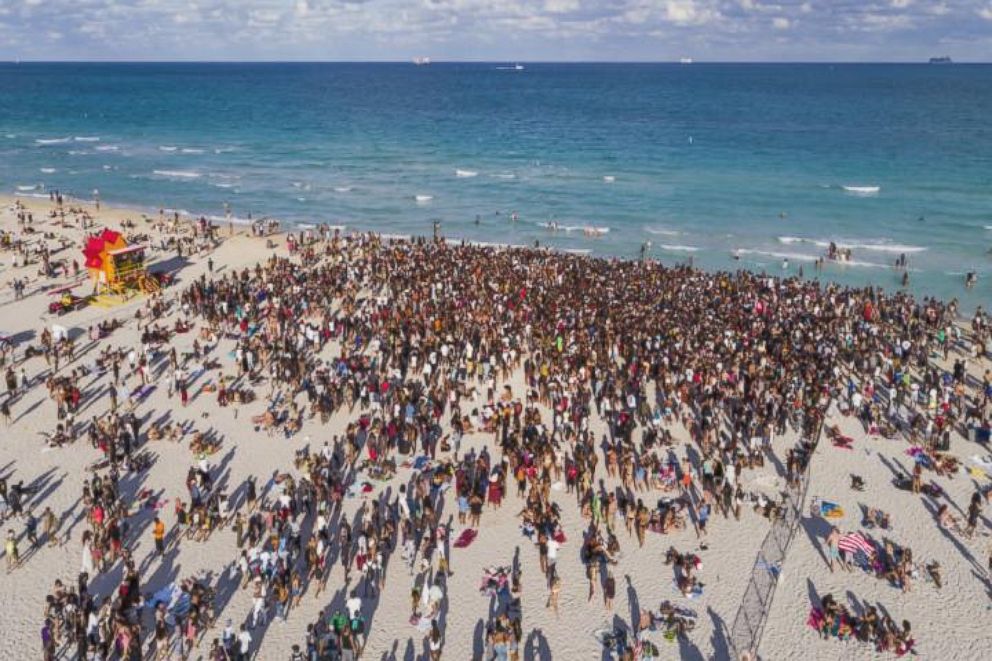 Mayor And Police Chief Agree With Spring Break Event Cancelation
Mayor Dan Gelber and Police Chief Rick Clements agree with Aguila's recommendation to cancel the event.
According to a statement Gelber made, his concerns lie on how the event can pose a danger during the pandemic.
"I'm very worried that, frankly, between the vaccine and fatigue, that we've really let down our guard," he said. "And I think it's very concerning. I don't think that we should be promoting gatherings. The last thing we want is to promote a super-spreader event."
Whether the event takes place or not, there are predictions that spring breakers will still come to South Beach either way. Last year at the start of the pandemic, there were still many students flying out to the Magic City for the break.
According to a memo addressed to the City Commission, Clements fears holding the spring break event may send mix signals that the city is functioning as normal.
"As a city, we have taken and enforced extreme measures including fines, social distancing regulations and a very strict curfew, intended to curb and prevent the spread of COVID-19," he wrote. "The message that we are activating or programming while still in the midst of a pandemic sends a message to the contrary."
Typically, the city sees an increase in disturbances and rough arrests around spring break. Therefore, Clements believes that assigning 400 officers to extended shifts for several weeks on end will not be sustainable. Due to COVID-19 restrictions, especially required face masking, policing will be much more difficult this year.
Recently, this year's spring break was practically canceled after several Florida universities removed the annual break. Students will attend class instead of traveling to the city of Miami.
Source: Miami Herald