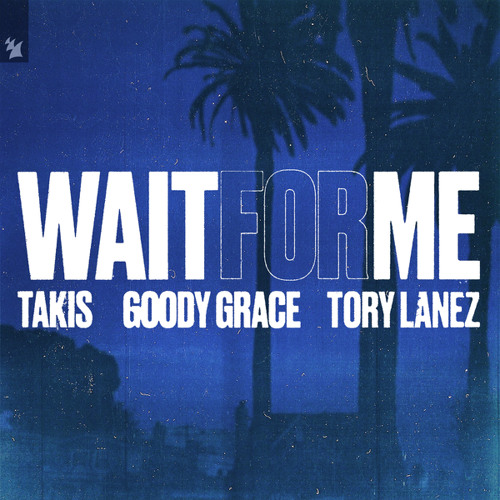 Takis – Wait For Me (feat. Goody Grace & Tory Lanez)
Canadian producer Takis collabs with Goody Grace and Tory Lanez on 'Wait For Me', the next summer anthem to be released on Armada Music. And you can listen to on your favorite streaming platform here.
Takis is the next big Canadian artist to keep an eye on in 2020. Recently, he teamed up with rock star Goody Grace and Tory Lanez to make a track what's bound to become one of the best collaborations of the year. Moreover, the track has a tropical house scent, which makes it great for the summer season.
The producer accustoms to put on the same place different artists to make a new sound emotionally driven. For example, in 'Wait for me ', you can see the inspiration from rock and some summer hits from previous years. Goody Grace adds flavor with strong vocals that speak about love out of sight and the hope of reconnecting.
"On paper, Goody Grace and Tory Lanez together on a pop-dance record look unexpected. I mean, my favorite Goody Grace record is his single 'Scumbag' with Blink 182. His fans know him for melancholy lyrics and downtempo acoustic production. Regardless of what was expected when I would play 'Wait For Me' for friends the immediate excitement they expressed said it all. At least to my closest friends, on first listen they didn't care that this wasn't a traditional dance record, they just loved the way it made them feel and that's what helped me get over a lot of overthinking."
In the absence of live events, tracks like this help to make the most out of this strange situation. 'Wait for me' also has a music video that complements the joyful ambient. You can watch it below