Good news for folks that have AT&T! Music lovers that have AT&T Unlimited &More Premium plan can select Spotify Premium for as an entertainment perk for free. Gear up to listen to your favorite tunes and podcasts with AT&T!
Spotify teaming up with AT&T means another great bonus for customers with unlimited wireless plans. Joining or being on AT&T's premiere plan gives users the opportunity to select Spotify Premium as one of the seven premium entertainment options at no extra charge. Existing Spotify Premium subscribers will be able to keep their current Spotify accounts, including all of the playlists they've made. AT&T Unlimited &More Premium subscribers can sign up for these perks directly on the AT&T website. Alternative perks to AT&T's premium plan include services like HBO, Cinemax, Showtime, Starz, Pandora, and VRV. Other select AT&T clients can sign-up for a six-month trial of Spotify Premium, after that it will cost $9.99 per month to maintain the subscription.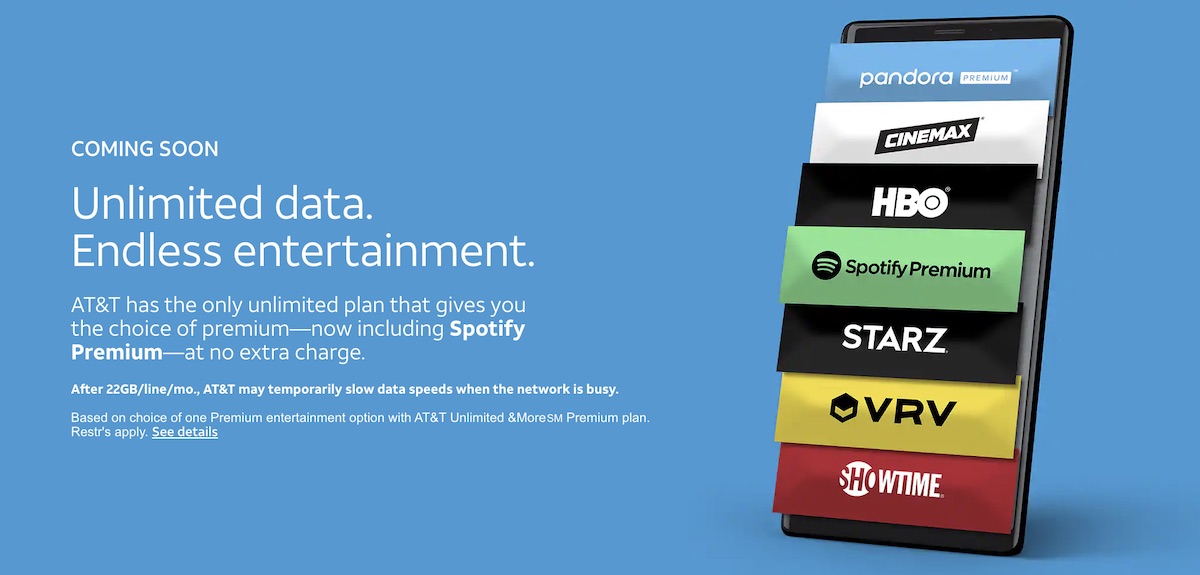 As one of the top music streaming services, Spotify has over 100 million premium subscribers and continues to thrive. Aside from premium subs, Spotify has over 232 million users combined. AT&T and Spotify's sweet partnership rolls out following similar collaborations between Verizon and Apple Music for example. While Apple Music has over 60 million subscribers, AT&T is definitely doing right by saddling up with Spotify. Read more about AT&T's top-tier program here.
"We're thrilled to add Spotify Premium, the market leader in music streaming with more than 100 million subscribers worldwide, to our premium lineup," said Mitch Farber, VP Consumer Marketing, AT&T Mobility & Entertainment. "It's another way we are working to deliver more value to AT&T customers with unlimited wireless and endless entertainment."

Spotify Technology Press Release
Check out our official EDMTunes playlist for the freshest tracks - updated weekly!