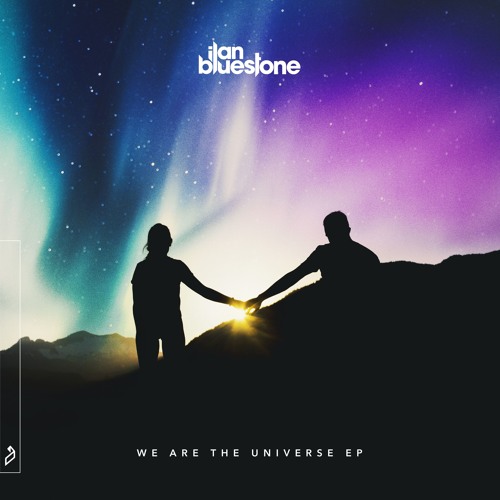 Ilan Bluestone – We Are The Universe EP
It's safe to say that Ilan Bluestone simply cannot be stopped at the moment. His powerful, melodic sounds have taken over trance airwaves and festival arenas. This week is no different, as we get his latest release, We Are The Universe EP. The six-track EP (twelve including extended mixes) gets its release through Anjunabeats.
The We Are The Universe EP offers up some of Ilan's best work to date. It includes some massive festival IDs that we have been craving for months. In addition, some brand new exclusive music from the UK-based producer. A nice touch is the inclusion of all the extended cuts from each track, which give the listener a bit more context to each song.
Always fun-loving on his social media accounts, Ilan shared his latest creation via Twitter:
Almost a year to the day since I released my debut album 'Scars', today marks the release of my 'We Are The Universe' EP! A massive thank you to all my fans who keep pushing me to give my all. Love you guys iB 💙🙏🏻https://t.co/BsAXF1QPyz to buy/stream + tour dates pic.twitter.com/utp3Ye11hw

— ilan Bluestone (@iBluestone) April 26, 2019
To be honest, all the tracks on the We Are The Universe EP are stunning in their own ways. 'Mama Africa' and 'Hong Kong' absolutely blew crowds away at ABGT300 in Hong Kong. Massively uplifting tracks with a distinct flair, they showcase the bold sound that Bluestone can bring with any given song. 'Steeder' is a bit of a throwback tune to his original sound, using cutting synths and big kick drums.
'Raindrops' is a wonderfully progressive tune that utilizes many delicious elements from fellow Anjuna artists. The title track 'We Are The Universe' is a first-listen anthem that commands any club or arena once it hits your ears. The signature track for us is 'The Distance,' with a bit of help from Maor Levi and vocals from EL Waves. This driving track is a true stormer, hitting with purpose and combining the strengths of both DJs beautifully.
You can't go wrong with Ilan Bluestone's We Are The Universe EP on repeat. Check out the full EP below on Spotify!