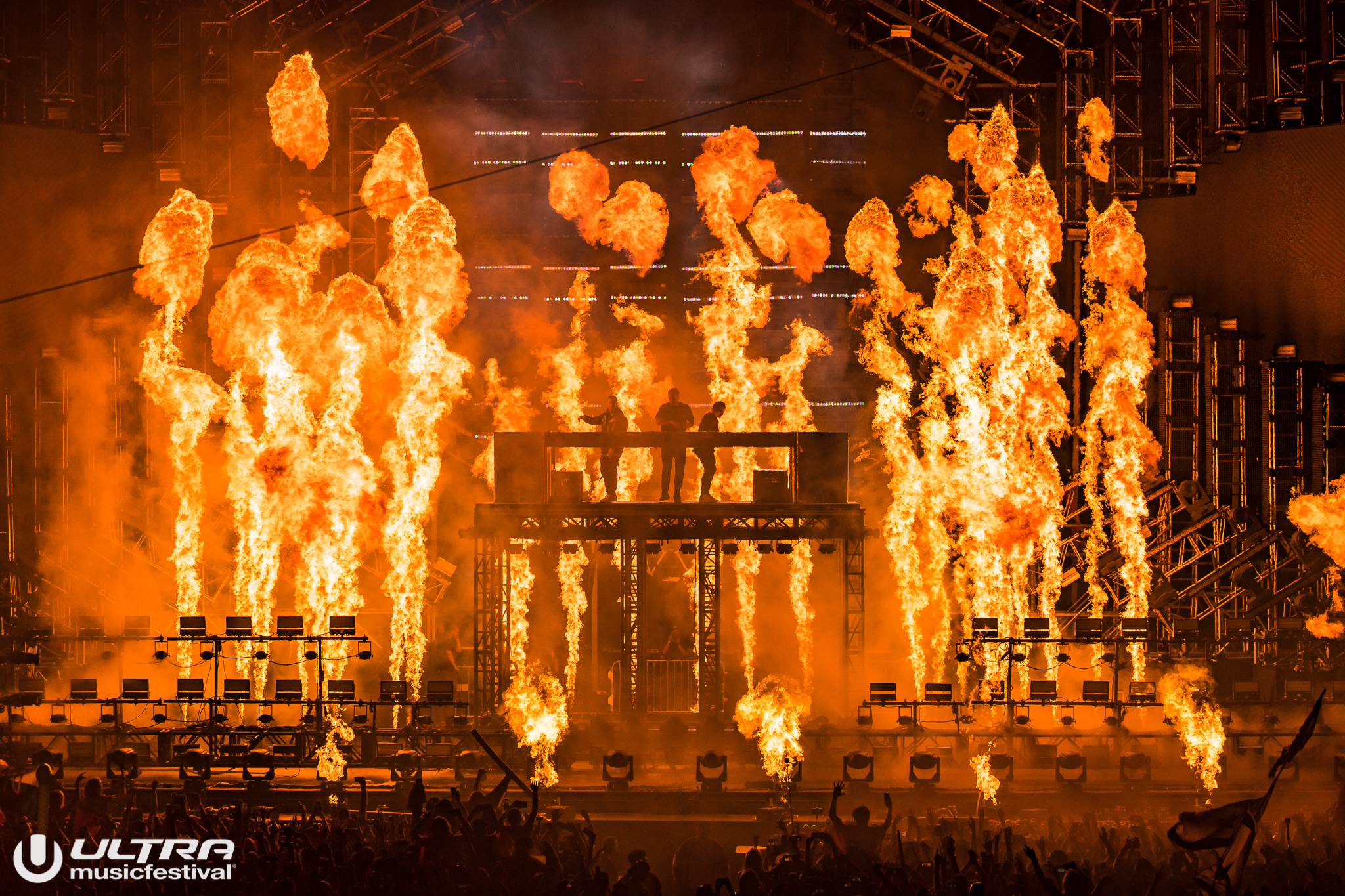 A year ago today Axwell, Sebastian Ingrosso, and Steve Angello reunited as one for the first time since 2013 reforming the legendary Swedish House Mafia. The trio made an appearance as the biggest surprise of Ultra Music Festival's 20th Anniversary by closing out the mainstage.
3.25.18 marks more than just day one of Swedish House Mafia getting back together, it was the day 3 best friends who hadn't all seen each other in 5 years got back together to do what they love. From the first track, euphoria set in Swedish House Mafia is actually back, hearing all the classic SHM tracks, 'Miami 2 Ibiza', 'Save The World', 'Antidote', 'One', 'Greyhound','Don't You Worry Child', even artists couldn't contain their excitement. The trio gave us a small taste of what's next for SHM when they took us into the club for a little bit playing 2 ID tracks that are still unknown to this day. Axwell finished off the set by saying "It's Swedish House Mafia for life this time!"
We are so excited to see what's in store for Swedish House Mafia in 2019. In a little over a month, SHM will unite in their homeland of Sweden May 2nd-4th to perform at Tele2 Arena.  Various other dates all around the globe have already been announced and can be seen here. Unfortunately for the USA, a date has yet to be announced. Hopefully, that can change soon! We all know the cryptic ways of Swedish House Mafia so only time will tell.
But until then, let's relive the euphoric closing set by the legendary Swedish House Mafia!
Ultra 2018