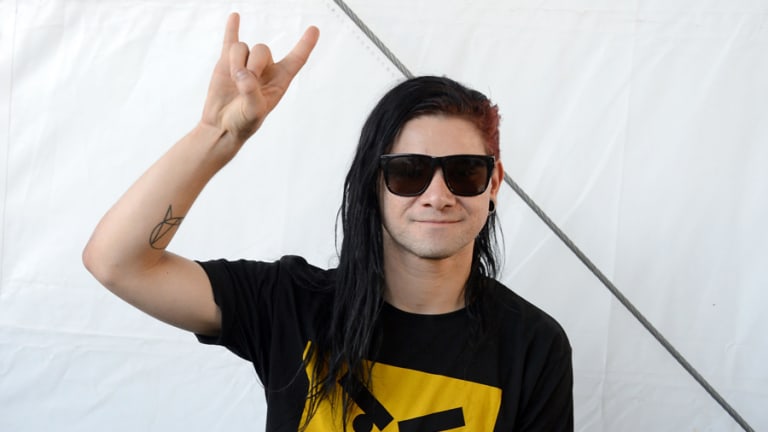 After a 13 year wait, Kingdom Hearts III was finally released. Even if you're not a gamer this release is significant in so many ways. With it, Skrillex, who has been laying low since 2016, is back…Sort of. He has given us glimpses of new music, such as his remix of Travis Scott's 'Sicko Mode' in 2018, and his new release 'Face My Fears' with Japanese-American singer-songwriter and producer, Hikaru Utada.
Since then rumors began to spread, tweets were analyzed, and because of projects like Sicko Mode and Face My Fears, we got a little ahead of ourselves. In an interview with Billboard about his latest project for Kingdom of Hearts III, Skrillex addressed these rumors.
              "You know, people have been asking me about when I have a new album coming out, and it's a little strange, because I never said I was making an album. [Laughs] Over the last couple of years, I've been trying to step away a little bit. I wanted to take some time to prepare for my future and life as an adult, to figure out how I want to approach my career. I just wanna be human for a little bit. I'll release some new music soon, but I'm just trying to do it organically. At the same time, I still love to make music, and I'm obviously working. I'm actually doing a residency in Las Vegas this spring and starting to do more shows, but I'm going with the flow and trying be in one place for a while. That's my goal for the moment."
The rumors about a new album, which we have been hearing since last year, were just speculation. Fans on Reddit shared their disappointment, which is understandable. He's been a huge figure in EDM. He's truly transformed the way many producers and artists approach dance music. But user cuckmeatsandwich said it best:
              "…when Skrillex is 'back', nobody will have to ask. It will be obvious."
It is true. Skrillex is one of the most talented producers out there. His work speaks for itself and if he needs a break, well we just gotta be patient. He's taking this opportunity to enjoy the moment and balance himself. I think we can all relate to that.